Archive for March, 2019
Posted on March 21, 2019 by
A special message from Tampa REIA and Robyn Thompson about the upcoming:
Rehab & Vacation Rental Workshop in Tampa on Saturday March 23, 2019
Register at: http://treia.us/w3p
Dear Real Estate Investor,
I, Robyn Thompson, will be teaching an all day workshop this coming Saturday for Tampa REIA at the Doubletree Suites Tampa Bay, 3050 North Rocky Point Dr West, Tampa, FL from 9AM to 5PM with a BONUS Session from 5:30PM to 8PM.
The all day class from 9:00am to 5:00pm will focus on rehabbing houses.
Here is the list of topics I will be teaching:
Where to Find Properties to Rehab for Huge Profit
The 9 Types of Houses to Never Buy
The Rehab Process
Locating and Hiring the Best Contractors to Get the Job Done
Prescreening & Controlling The 8 Contractors on A Dream Team
How to Build a Strong Independent Contractors Agreement to Protect Your Money
The 3 Critical Steps to Selling Houses
The 21 Critical "WOW" Factors to Make the Home Sell
How to Prescreen Buyers in 4 Minutes to Make Sure They Qualify for a Loan
Now for the HUGE BONUS for you! Dustin heard that I have been doing extremely well with my 7 vacation rentals. He asked me to stay late and do a 2.5 hour training from 5:30PM to 8:00PM about vacation rentals such as VRBO, Homeaway, AirBnB, etc and I agreed. I will be teaching how I have made $118,753 since the beginning of
January 2019 from nightly Vacation Rentals.
I will teach you…
Where the best place is to buy them
How to furnish them
How to get them booked by using your phone
The marketing strategies to get them booked more than your competition
How to find a great cleaning team so you won't have to do touch the properties
And much more!
The amazing thing with vacation rentals is they make 3 times the cash flow of a monthly rental.
To get signed up for this all day workshop on Saturday March 23rd, 2019 for only $19 to $69 per person depending on your Tampa REIA Membership status, go to: http://treia.us/w3p
I hope to see you there!
Sincerely,
Robyn Thompson
The Queen of Rehab
Posted on March 9, 2019 by
Wed, March 13th at 6PM-9PM in St Petersburg, FL
The Property Protégé Group
Doing Your Due Diligence Before You Close a Deal
Determining ARV & Repair Costs
Wed, Mar 13th at 6PM-9PM
Would You Like to Learn How to Invest in Real Estate with a Team of Like Minded Investors?
Attend Your 1st Meeting at NO CHARGE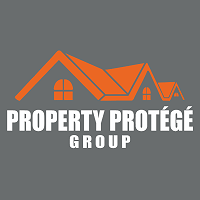 Are you wanting to learn how to invest in real estate but don't know where to begin, how to really crank things up or don't want to do it alone?
If so, please join us Wed at 6PM at the Property Protege Group hosted by Don DeRosa and Dustin Griffin. This Month we meet at the Clubhouse located at 61 Phyllis Terrace, St Petersburg, FL at 6PM.
ALL TAMPA REIA MEMBERS ARE WELCOME TO ATTEND THEIR FIRST PPG MEETING AT NO CHARGE, but seating is extremely limited, so arrive early to get a seat.


The Property Protege Group (PPG) is a private coaching group led by Don and Dustin that meets in-person in Tampa, Atlanta or Online via Facebook Live for PPG Members that cannot attend in-person (Replays are available for PPG members who can't attend live). The first part of the meeting is educational and the second part is where we evaluate your deals and decide if they are a deal or no deal.
If you are interested in becoming a better, more profitable investor, those of us in PPG are here to help! PPG was created for new investors and existing investors who want to take their investing to the next level and beyond with the help of others!
If you are interested in learning more about the PPG program, we invite our Tampa REIA Members to attend their first Tampa PPG Meeting as our guest at the Vesado Office in Tampa at 6PM so you can check us out. We look forward to seeing you there!
At PPG, we will be coving topics such as:
How to locate properties and motivated sellers
How to pre-screen sellers and properties
How to analyze deals
How to determine repair costs
How to determine property value before and after repair
How to construct multiple offers
How to present and negotiate your offers
How to put properties under contract and complete the paperwork
Where to find the money to fund your deals
How to find buyers and sell houses fast
Wholesaling and how it works
Buying & selling pretty houses with creative terms
Finding deals with the most profit potential
How to avoid pitfalls and minimize risk
How to find leads on your mobile device
How to automate and systematize your business using mobile technology
And much more!
If you would like to take your investing business to the next level, don't miss the opportunity to be a part of the Property Protégé Group!