Learn New Tools, Tactics, & Strategies for Creating Winning Deals at Tampa REIA on June 11, 2015
Posted on June 3, 2015 by
Thurs, June 11th at 6PM @ Doubletree Suites Tampa Bay
Tampa REIA – June 11th
at the

Doubletree Suites Tampa Bay
Real Estate Investor Tools, Tactics, & Strategies for Creative Deal Structuring
with Special Guest,

Don DeRosa
Tampa REIA Members Can Attend at No Charge.
Guests Can RSVP Online Now for $15 or Pay $20 at the Door.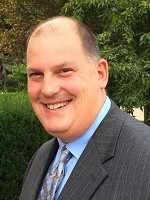 Tampa REIA is excited to announce that Don DeRosa will be our special guest speaker this month at our main monthly meeting on Thursday, June 11th at 6PM at the Doubletree Suites Tampa Bay located at 3050 North Rocky Point Dr West in Tampa, FL. Don will be teaching us how to use different technologies in our business to help us structure win-win deals.
Do you struggle with trying to figure out how to make a deal work other than just buying a property with cash? Maybe you realize that bank financing is often times more detrimental than helpful and don't have the perfect credit needed to get a loan. Maybe you have the credit, but just don't want to have to use it. Are you still working a J.O.B and don't have a ton of time to devote to getting your real estate business up and running. Don is here to help!
Imagine having the freedom to create a lucrative real state investing with only working 15 hours a week. Yes, you read that correctly, only 15 hours. Don will be teaching you how you can do just that all from the palm of your hand!
Here are a few things that you will learn Thursday night…
10 Things You'll Learn At The Meeting:
How to become a transaction engineer!
How to become a problem solver!
How to take every deal and figure out something to do with it!
How to find the money to fund your deals!
Why 4 out of 10 people have the potential to be a private lender and they may not even know it yet!
Examples of marketing using technology!
And much, much more!
It is an amazing time to be a real estate investor! Don't look back 5 years from now and wish you had acted. Learn how to buy right… Learn how to Make More and Work Less, Right Now! Don't miss this special presentation Thursday night. Also, plan to come spend an entire day with Don on Saturday, June 13th where he will be going more in depth with these strategies as well as teaching more about creative deal structuring and being completely paperless and mobile!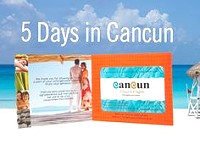 WIN A 4 NIGHT STAY IN CANCUN: All participants who attend the Tampa REIA Meeting will entered into a drawing for a chance to win a *Complimentary 5 Day, 4 Night Stay in Cancun! *You must be present at the meeting to win. Giveaway does not include dining, transportation, transfers, taxes, upgrades, etc.

*Meeting Agenda

6:00 pm: Tampa REIA Meeting in Tampa
6:15 pm: Announcements, Introductions, Haves & Wants
7:30 pm: Main Presentation with Don DeRosa
9:30 pm: Late Night Networking at Whiskey Joe's Bar & Grill
*Please Note: Meeting agenda is subject to change.
Late Night Networking at Whiskey Joe's Bar & Grill

After the conclusion of the Tampa REIA Main Meeting (around 9:30PM), we will be reconvening at Whiskey Joe's Bar & Grill located at 7720 West Courtney Campbell Causeway in Tampa for the "Meeting after the Meeting". Come eat, drink, network and have fun with us as hang out late into the night on Tampa Bay!