Tampa REIA Meets on July 9th with Special Guest Reggie Brooks
Posted on July 2, 2015 by
Thurs, July 9th at 6PM @ Doubletree Suites Tampa Bay
Tampa REIA – July 9th
at the

Doubletree Suites Tampa Bay
Cashing in Big on Vacant, Distressed, Abandoned Properties
with Special Guest Speaker,

Reggie Brooks
Tampa REIA Members Can Attend at No Charge.
Guests Can RSVP Online Now for $15 or Pay $20 at the Door.


Tampa REIA Members Please RSVP on Meetup.com
if you have a meetup account.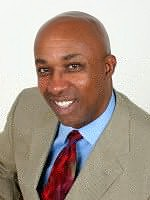 Whether it's quick cash that you need right now, or long term wealth that you're looking to build, it can be done fairly quickly. Vacant Property specialist Reggie Brooks is the expert to teach you how to do it.
Mark you calendar right now! July 9th at 6PM at the Doubletree Suites Tampa Bay located at 3050 North Rocky Point Dr West in Tampa, FL. Reggie's going to teach you the steps he took to go from making $3,000 per month at the telephone company, to over $42,000 per month in his real estate business. He did it doing exactly what he's going to be teaching, with Vacant, Distressed, Abandoned Properties!
Here a smidge of what Reggie's will be teaching…
Why the banks won't lend on these properties, making owner financing easier than ever! With owner financing, you don't need money, credit, or a job
How to make serious money with properties that are upside down, meaning the value of the property is less than what's owed against the property
How to use Reggie's "Secret Weapon" which will speed you toward finding those owners who's mailing address is the same as the vacant property
How you can easily make $10,000 within the next 2 weeks with vacant properties
A little known Government program that can easily make you rich while you help other people – You'll be amazed!
How to get all the money you need for you investments "chasing you", instead of you chasing it. And there's No Qualifying!!!
How a blind student easily made over $14,000 on his 1st deal. He's a rich man now!
And Much, Much More!
Reggie is a dynamic speaker/educator. Come prepared to take lots of notes. You don't want to miss out on golden nuggets like very creative ways to find motivated owners of vacant properties, or the various case studies of people who have used Reggie's system to make big profits buying and selling these unwanted properties.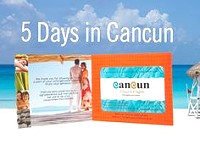 WIN A 4 NIGHT STAY IN CANCUN: All participants who attend the Tampa REIA Meeting will entered into a drawing for a chance to win a *Complimentary 5 Day, 4 Night Stay in Cancun! *You must be present at the meeting to win. Giveaway does not include dining, transportation, transfers, taxes, upgrades, etc.


Tampa REIA Members Please RSVP on Meetup.com
if you have a meetup account.

*Meeting Agenda

6:00 pm: Tampa REIA Meeting in Tampa
6:15 pm: Announcements, Introductions, Haves & Wants
7:30 pm: Main Presentation with Reggie Brooks
9:30 pm: Late Night Networking at Whiskey Joe's Bar & Grill
*Please Note: Meeting agenda is subject to change.
Late Night Networking at Whiskey Joe's Bar & Grill

After the conclusion of the Tampa REIA Main Meeting (around 9:30PM), we will be reconvening at Whiskey Joe's Bar & Grill located at 7720 West Courtney Campbell Causeway in Tampa for the "Meeting after the Meeting". Come eat, drink, network and have fun with us as hang out late into the night on Tampa Bay!