Tampa REIA Meets on Jun 9, 2016 with Paul Rossano
Posted on May 16, 2016 by
Thurs, June 9th at 6PM @ Doubletree Suites Tampa Bay
Tampa REIA – June 9th
at the

Doubletree Suites Tampa Bay
Learn How to Structure Deals for Passive Income Like the Top 1% of All Investors
Tampa REIA Members Can Attend for NO CHARGE.
Guests Can RSVP Online Now for $15 or Pay $20 at the Door.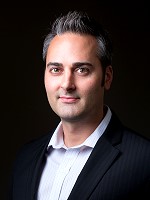 Tampa REIA is excited to announce that Paul Rossano, lead trainer with MPactWealth, will be the special guest speaker at our Monthly Meeting on Thursday, June 9th at 6PM. The meeting will take place at the Doubletree Suites Tampa Bay located at 3050 North Rocky Point Dr West in Tampa, FL. Not only will Paul be sharing his years of knowledge about being an entrepreneur and investor, but also how to analyze and structure deals for passive income like the top 1% of all investors.
For the past 15 years, Paul has been involved in business with real estate as an investor and a broker. He is a devoted student and teacher of success, and embraces a philosophy of constant and never-ending improvement in all areas of life. Now a lead trainer for MPactWealth (recognized by Inc. 500), Paul's mission is to share his vast knowledge and experience with others to help them achieve the level of success they desire and deserve.
Most investors know how to find the deals, and many even know how to find the funds to close the deal, however, the majority of investors do not structure their deals properly and they leave themselves vulnerable down the road. You definitely don't want to be that investor. So don't miss this very important meeting.


Tampa REIA Members Please RSVP on Meetup.com

At the meeting, Paul will briefly discuss what he will be going into more depth about at The Wealthy Code Workshop in Tampa on July 16th & 17th. He will discuss…
Mistakes to avoid in order to earn passive income that is consistent and dependable
How to evaluate and adjust deal risks and rewards in a way that allows you to make the deal work for you
Ways to minimize your risk and and maximize your profits by using different structures for your deals
How to achieve the dream of most entrepreneurs of working less, having less stress, and having more money and time to spend your time doing what you love to do
And much, much more!
Don't miss this great opportunity to learn how to structure all of your income producing deals to make you more money! All this is happening at the Tampa REIA main meeting on Thursday, July 9th at 6PM at the Doubletree Suites Tampa Bay located at 3050 North Rocky Point Dr West in Tampa, FL.
As always, Tampa REIA Members can attend the event at no charge and Non-Members can Register Online for $15 or pay $20 at the door. Be sure to bring your business cards and flyers and join us for an evening of real estate deals, vendors, networking, education and fun! See you there!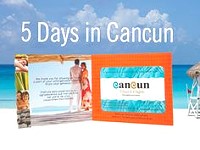 WIN A 4 NIGHT STAY IN CANCUN: All participants who attend the Tampa REIA Meeting will be entered into a drawing for a chance to win a *Complimentary 5 Day, 4 Night Stay in Cancun! *You must be present at the meeting to win. Giveaway does not include dining, transportation, transfers, taxes, upgrades, etc.
*Meeting Agenda

6:00 PM: Tampa REIA Meeting in Tampa
6:15 PM: Announcements, Introductions, Haves & Wants
7:30 PM: Main Presentation with Paul Rossano
9:30 PM: Late Night Networking at Whiskey Joe's Bar & Grill
*Please Note: Meeting agenda is subject to change.
Late Night Networking at Whiskey Joe's Bar & Grill

After the conclusion of the Tampa REIA Main Meeting (around 9:30PM), we will be reconvening at Whiskey Joe's Bar & Grill located at 7720 West Courtney Campbell Causeway in Tampa for the "Meeting after the Meeting". Come eat, drink, network and have fun with us as hang out late into the night on Tampa Bay!