Tampa REIA Meets Thursday, December 11th
Posted on December 6, 2014 by
Thurs, Dec 11th at 6:00 PM @ Doubletree Suites Tampa Bay
Tampa REIA – December 11th
at the

Doubletree Suites Tampa Bay
The New Paradigm of Real Estate Investing Success
with Roger Salam
Tampa REIA Members Can Attend at No Charge & Guests for $10.
RSVP Online Now to Attend the Meeting.
"In times of change learners inherit the earth; while the learned find themselves beautifully equipped to deal with a world that no longer exists." ~ Eric Hoffer
The above quote by Eric Hoffer is a profound one. If you're not changing with the changing times, you'll disappear like the dinosaurs of the past. It's no secret that Real Estate is bouncing back quite strong in many areas of the country and if you'd like to get back into it or if you're an active Real Estate investor now, we'd like to invite you to find out how the game has changed. Without this knowledge you'll become Real Estate Dinosaurs.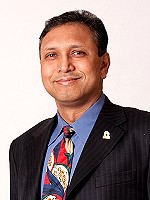 Join us at Tampa REIA on Thursday, December 11th at 6:00 PM at the Doubletree Suites Tampa Bay located at 3050 North Rocky Point Dr West in Tampa, FL with our special guest, Roger Salam, who is a real estate investor, mentor, international speaker & best-selling author. Roger will not only show you how the real estate game has changed, he'll also give you the new rules of the game. Roger says, "Not only the paradigm of Real Estate investing has shifted, but the entire paradigm on success has changed." Perhaps you've noticed, but don't know how to adapt and change with the new shift and the new game.
Join us December 11th and Roger will show you:
The single most important philosophical change that will make immediate and the biggest difference in your Real Estate investing business
5 New paradigms of success not only in Real Estate investing, but in life
How To Make Your First $5k In Two Weeks
The Biggest Mistakes New Investors Make That Get Them Sued
Automating Techniques That Will Reduce Your Actual Work By 80%
How market research before you begin can make or break you in this business
How to buy wholesale properties at 50% or below market value (his exclusive list)
How to get owner financing for your deals (He'll owner finance, bad credit, no credit, ok!)
All this and much, much more!
December is a very special month and most people are pretty much wrapping up the year and getting ready for the New Year. Roger will also give you some very special tips for making 2015 your best year ever!
Join us for our last meeting of the year. We saved the best for last, but you be the judge. Bring a friend and they'll thank you!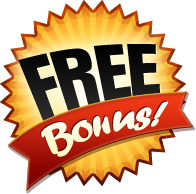 SPECIAL BONUS JUST FOR ATTENDING: Roger will be giving away his "Real Estate Success Secrets" DVD along with the PowerPoint Slides to follow along. Supplies are limited and will be given away on a first come, first serve basis. Arrive to the meeting early to network with other like-minded investors, vendors and other real estate professionals.

*Meeting Agenda

6:00 pm: Tampa REIA Meeting in Tampa
6:15 pm: Announcements, Introductions, Haves & Wants
7:30 pm: Main Presentation with Roger Salam
9:30 pm: Late Night Networking at Whiskey Joe's Bar & Grill
*Please Note: Meeting agenda is subject to change.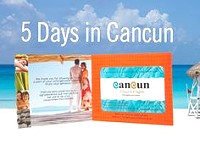 WIN A 4 NIGHT STAY IN CANCUN: All participants who attend the Tampa REIA Meeting will entered into a drawing for a chance to win a *Complimentary 5 Day, 4 Night Stay in Cancun! *You must be present at the meeting to win. Giveaway does not include dining, transportation, transfers, taxes, upgrades, etc.
Late Night Networking at Whiskey Joe's Bar & Grill

After the conclusion of the Tampa REIA Main Meeting (around 9:30PM), we will be reconvening at Whiskey Joe's Bar & Grill located at 7720 West Courtney Campbell Causeway in Tampa for the "Meeting after the Meeting". Come eat, drink, network and have fun with us as hang out late into the night on Tampa Bay!