Tampa REIA Meets Thursday, January 8th, 2015 with Duncan Wierman
Posted on January 3, 2015 by
Thurs, Jan 8th at 6:00 PM @ Doubletree Suites Tampa Bay
Tampa REIA – January 8th
at the

Doubletree Suites Tampa Bay
Extreme Online Lead Generation
& Virtual Real Estate Investing
Forget Investing the Old Fashioned Way!
Let Technology do the Heavy Lifting!
Tampa REIA Members Can Attend at No Charge.
Guests Can RSVP Online Now for $15 or Pay $20 at the Door.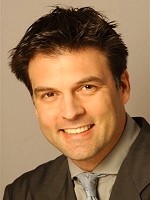 Do you need more motivated buyer and seller leads in order to do more profitable deals? If so, be sure to join us at Tampa REIA on Thursday, January 8th  at 6:00 PM at the Doubletree Suites Tampa Bay located at 3050 North Rocky Point Dr West in Tampa, FL where our special guest speaker, Duncan Wierman, also known as "Mr. Lead Generation", who is one of the nation's foremost Marketing Strategists for real estate investors will teach you "Extreme Online Lead Generation & Virtual Real Estate Investing"!
Duncan is a full time investor in Greenville, South Carolina. His business revolves around automated systems so he can do less work and make more money. He has used internet marketing and automated internet systems for attracting buyers, sellers, and investors have allowed him to do over 300 deals a year without leaving his desk!
After doing real estate investing the hard way, Duncan finally swore to himself that he'd had enough. He then invested serious time and money into using systems that would pay off in less aggravation, more time, and more profits! He became an expert in finding motivated sellers, hungry buyers, and private lenders through the Internet.
Forget investing the old fashioned way. Let technology do the heavy lifting! At the meeting, Duncan will show you how to make HUGE profits in today's real estate market by combining real estate investing knowledge with the power of the internet and technology!

You will learn…
How to earn unlimited income by working just 3-5 hours each week
Have motivated sellers and hungry buyers coming to YOU instead of spending hours trying to reach them
Use the Internet as a tool that will do 93% of your work
Use the exclusive software that I've developed to effortlessly generate massive profits on every transaction
How to literally flip deals from seller to buyer in as little as 2 hours
Have hundreds of investor/buyers knocking on your door in as little as 2 weeks after you start using my system
How you can negotiate deals at home and in your spare time
How you can FLIP Foreclosures with NO credit, No money down, and NO risk to you or your personal finances
How you can flip a property ANYWHERE, even if that property is 2000 miles away
How you can run your entire business from your home computer VIRTUALLY!
And much, much more!
Internet Marketing Workshop on January 10th
And to teach you even more, Duncan will be back with us on Saturday, January 10th for a full day workshop on "How to Beat the Competition, Increase ROI and Do More Deals" to teach you more about Virtual Real Estate Investing and Extreme Online Lead Generation. Please join us for both dates to learn more about these exciting and profitable topics!
Duncan Wierman's Online Lead Finder
Version 3.3.16 Released (1/8/2015)

PLEASE NOTE: If you are an Tampa REIA Member you can download the software for free by logging in to the Tampa REIA Members Only Website and navigating to the Members Only Downloads & Bonuses.
Follow follow the instructions in the ReadMe file on how to unlock the software at NO CHARGE. Gold Members get the Unlimited Gold Edition (a $995 value). Silver Members get the Silver Craigslist Edition (a $100 value).
Join Duncan at the Internet Marketing Workshop on January 10th to learn how to full leverage this awesome software!
*Meeting Agenda

6:00 pm: Tampa REIA Meeting in Tampa
6:15 pm: Announcements, Introductions, Haves & Wants
7:30 pm: Main Presentation with Duncan Wierman
9:30 pm: Late Night Networking at Whiskey Joe's Bar & Grill
*Please Note: Meeting agenda is subject to change.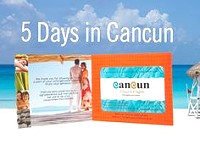 WIN A 4 NIGHT STAY IN CANCUN: All participants who attend the Tampa REIA Meeting will entered into a drawing for a chance to win a *Complimentary 5 Day, 4 Night Stay in Cancun! *You must be present at the meeting to win. Giveaway does not include dining, transportation, transfers, taxes, upgrades, etc.
Late Night Networking at Whiskey Joe's Bar & Grill

After the conclusion of the Tampa REIA Main Meeting (around 9:30PM), we will be reconvening at Whiskey Joe's Bar & Grill located at 7720 West Courtney Campbell Causeway in Tampa for the "Meeting after the Meeting". Come eat, drink, network and have fun with us as hang out late into the night on Tampa Bay!