Real World Real Estate Investing Workshop with Kim Cook & Dorsie Boddiford in Sarasota, FL
Posted on May 17, 2016 by
Saturday, June 4th at 9AM in Sarasota, FL
Soup-To-Nuts Real World Real Estate Investing Workshop
With Kim Cook & Dorsie Boddiford
Saturday, June 4th from 9AM-4PM
Der Dutchman Restaurant, 3713 Bahia Vista St, Sarasota FL
Whether you've done a dozen deals, or you're just a beginner, this workshop is for you!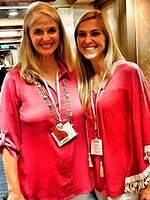 Would you like to learn strategies, skills & techniques from experienced, hands-on, active real estate investors? If so, Join us on Saturday, June 4th from 9AM – 4PM. We'll show you real estate success at Der Dutchman Restaurant located at 3713 Bahia Vista St. in Sarasota, FL.
Lunch Will Be Included
What you will learn from TWO experienced, hands-on investors/rehabbers/landlords with 25+ years experience:
How to find those hard-to-get deals that other investors are scooping up
Templates of real deal structures you can use for profit
Rehab tricks from experienced flip investors
Bang-for-your-buck renovation tactics for flip properties as wells as rental properties
How to work successfully with contractors
Marketing the property: inexpensive ways to snatch a buyer
Plus, You WILL walk out the door with:
Kim & Dorsie's Top Offer Forms
Quick Offer Forms
Foreclosure Sheet
Purchase & Sale Agreement
Tax Appeal Authorization Form
Closing Checklist
Contractor's Checklist
Dorsie & Kim's Marketing Letters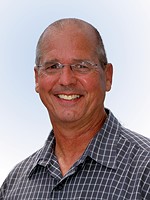 We also have a special NO-CHARGE-BONUS!, On Friday, June 3rd, Bill Cook will be taking us out on a half-day door knocking tour. Bill will show you how to get in front of sellers quickly. The will be a learning experience you will never forget. We will covering several local Sarasota neighborhoods. DO NOT MISS this opportunity!
PLUS After Party, Meet & Greet/Network at Siesta Key (BYOB)
Sarasota REIA  & Tampa REIA Members are $29.00 and Not-Yet-Members $99 (this includes 2016 Sarasota REIA Membership dues).
If you have any questions, Feel free to reach out to Ed Taylor at (941)315-8050 or email equityproperties@gmail.com.
Make checks payable to Sarasota REIA. P.O. Box 15474, Sarasota, Florida 34277
Hurry and Mail TODAY!! Limited Seating! Receipt of your check is your RSVP.