Author Archive
Posted on August 4, 2012 by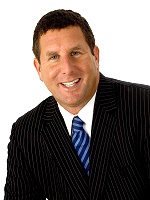 Wealth advisor for both CNN, and FOX News, New York times and Wall Street Journal bestselling author with 16 titles including his mega success "How Come that Idiot's Rich and I'm Not?" and "7 S.E.C.R.E.T.S of the Money Masters". Robert Shemin is one of the nation's most sought after real estate and financial market forecasters today.
Robert became a millionaire by the young age of 32, retiring from investing. Instead of keeping all of his wealth building strategies to himself, Robert decided to share his secrets and became an Internationally-respected Wealth Creation Expert.
Regularly sharing the podium with such financial luminaries as Donald Trump, Robert Kiyosaki, David Bach, Suze Orman and Tony Robbins, Shemin helped create The Learning Annex Wealth Expo and has consistently been voted the "#1 speaker" by crowds of over 50,000 people.
Robert has been interviewed and quoted on all topics of finance ranging from real estate to branding, negotiating, entrepreneurship and investment strategy in over 300 publications including the Wall Street Journal, Business Week, USA Today and TIME Magazine. He is a frequent guest on national, regional, and local television and radio programs such as National Public Radio (NPR) and CNBC's "The Big Idea" with Donny Deutsch. Read More→