Archive for November, 2017
Posted on November 27, 2017 by
Thu, Nov 30th @ 6:00PM at Hilton Tampa Westshore
(NEW!)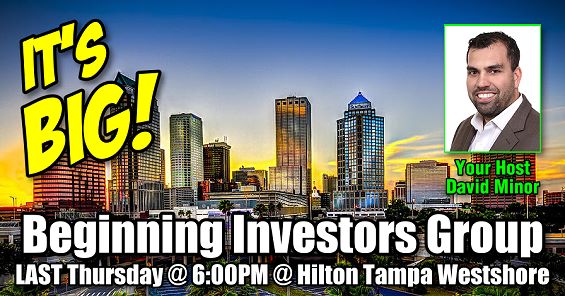 Thu, Nov 30th, 2017 @ 6:00PM
Prospecting for Motivated Seller Leads & Using CRM Software
with David Minor

The Tampa REIA Beginning Investors Group (BIG) is an BRAND NEW, educational and networking special interest group for new investors who are just getting started in real estate investing as well as "new again" real estate investors who've taken some time off and are looking to get back in the game and take their business to the next level and beyond!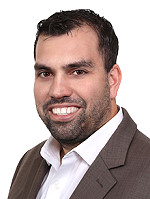 The Beginning Investors Group (BIG), hosted by David Minor and Dustin Griffin, meets on Thursday, October 26th and the LAST THURSDAY of each month from 6:00 PM to 9:00 PM at a Hilton Tampa Airport Westshore located at 2225 N Lois Ave in Tampa.
Each month, David and Dustin will be bringing in local and national, successful, active real estate experts to teach new investors how to survive and thrive in our ever changing economy and real estate market. The entire purpose of this group is to help new investors get their first deal and help new again investors get their next deal!