Archive for September, 2019
Posted on September 23, 2019 by
TUE, September 24th @ 7PM on Zoom Video Webinar
How to Find Motivated Sellers, Close More Deals & Make Money in 60 Days or Less the with Ultimate Foreclosure Formula
If You Don't Know How To Help Sellers Facing Foreclosure Save Their Home or Sell Their Home to You, Don't Miss This Webinar!
Join us on the Beginning Investors Group Online Webinar on September 24th at 7PM ET with our special guest speaker, Darlene Coquerel who will be discussing her "Ultimate Foreclosure Formula" and "How to Find Motivated Sellers, Close More Deals & Make Money in 60 Days or Less!"
Darlene created a course based on decades of experience working all phases of Foreclosures and from transacting Hundreds of Millions of Dollars in acquisitions and sales. Her training offers the best approach to finding Motivated Sellers in today's market and structuring creative deals. Her team uses the most recent and up-to-date techniques, tools and strategies. They have been trained to identify your challenges in talking to sellers, marketing, deal structuring and getting from The Kitchen Table to the Closing Table.
On the BIG Online Webinar, Darlene will share techniques and strategies including the following:
Behind the scene strategies of working with Foreclosures
Getting your Pre-foreclosure leads
Pre-foreclosures: How to talk to Sellers
Pre-foreclosures: Talking to the Lender
Learn 6 marketing touches you can do in the first 10 days
Answers to your questions and more!
Please join Darlene Coquerel on the Beginning Investors Group Online Webinar on September 24th at 7PM ET for as she shares a glimpse of her 25+ years of experience working with PRE-FORECLOSURES & FORECLOSURES. Click here to Register for the BIG Online Webinar Now!
TO ATTEND ONLINE: To attend the Beginning Investors Group Online via your PC, smart phone or tablet, Register for the Online Meeting on Zoom.us and you will be emailed a Webinar Confirmation Email with instructions on how to attend the event.
Once you get your Webinar Confirmation Email, you can click the "Please click this URL" link in the email about 5-10 minutes prior to the 7PM start time to reserve a spot using your PC, Mac, Tablet or Smart Phone.
The web browser client will download automatically when you start or join your first Zoom meeting, and is also available for Download Zoom for Your Computer.
You can also download the Zoom.us App here on for your mobile device.
Posted on September 13, 2019 by
Tue, September 17th @ 1PM in Tampa, FL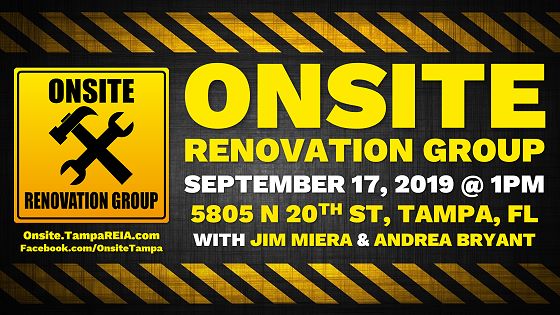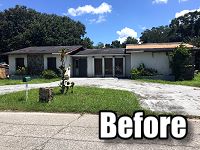 Hello Everyone! Please join us on Tuesday, September 17th at 1:00 PM for the Tampa REIA Onsite Renovation Group (ORG) hosted by Jim Miera, to learn all about finding, funding, fixing, and flipping houses (or holding) for big profits.
Join us on September 17th at 1PM at 5805 N 20th St, Tampa, FL to learn some valuable rehab lessons on Andrea Bryant's latest rehab in Old Seminole Heights in Tampa!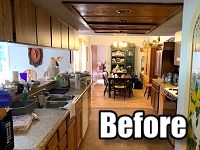 Like all of our onsite renovatoin projects, you will learn valueable lessons from other new, intermediate and seasoned investor's successes (and how to duplicate them) as well as their mistakes (and how to avoid them). Come join us at Onsite to learn from the Real Flippers of Tampa Bay!
We look forward to seeing everyone for a fun and informative real-time rehab case study! RSVP Now on Meetup or Facebook and we will see you there!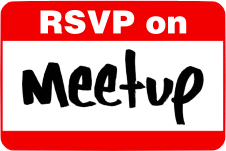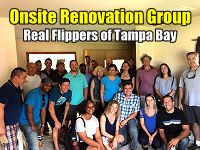 The Tampa REIA Onsite Renovation Group is an exciting new educational and networking group that focuses on the acquisition, renovation and retail resale (fix & flip) or rental (buy & hold) of single or multi family residential homes in the Tampa Bay Area. The purpose of the group is to allow both new and experienced rehabbers and investors to meet, network, share knowledge and learn from each others successes and mistakes while getting "hands on" experience at real rehab properties.

The Onsite Renovation Group meets on the 3rd Tuesday of each month at 1:00PM at an active renovation site, build site or rental property which will vary from month to month and be announced prior to the meeting on the Tampa REIA Calendar.
Come join us to learn how to rehab houses for big profits the right way… you will be glad you did!
Posted on September 1, 2019 by
PLEASE NOTE: Due to Renovations at the hotel where we normally meet, this month we are meeting at the Ramada Tampa Westshore.
Thurs, September 12th at 5PM @ Ramada Tampa Westshore
How to Use
OPTIONS
+ Advanced Strategies
with Jack Shea
RSVP on Facebook or RSVP on Meetup
Tampa REIA Members Can Attend for no charge.
Guests Can RSVP Online Now for $15 or Pay $20 at the Door.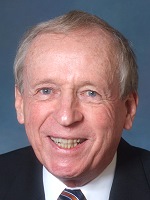 If you ever wanted to learn to all about buying and selling real estate via Options, as well as advanced strategies on how to use them, be sure you don't miss the Tampa REIA Main Meeting on Thursday, September 12th from 5PM to 9PM at the Ramada Tampa Westshore located at 1200 N Westshore Blvd, Tampa, FL with long-time real estate investor and options expert Jack Shea!
Jack Shea has bought and sold single-family and mobile homes using options for decades. Jack has taught classes to investors nationwide on options, lease-purchase contracts, note buying, land trusts, exchanges and IRA investing for many, many years.
At the Tampa REIA Meeting, Jack is going to teach you as much about Options as he can in an hour and a half. He will discuss…
Why Options are so POWERFUL!
How to get HIGH LEVERAGE in an up market
How to LIMIT LOSSES in a down market
How to LOWER COSTS of Funds
How to rent to tenants with a CONTRACT FOR OPTION
Different EXIT STRATEGIES available with Options
How to DOUBLE YOUR IRA EVERY YEAR with Options
Answers to your Option questions and more!
As time permits, Jack will discuss other Advanced Option Strategies such as Contract for Option, Contract for Beneficial Interest, Purchase Option Buy Back, Listing Option, Management Option, Installment Purchase Option for Notes, Rehab Loan Option, Purchase & Sale Contract Option, Option Exchanges, Defensive Option, IRA Options and more! Jack will also tell you about his upcoming Options + Advanced Strategies Workshop in Tampa on September 14th.
Again, I've you've ever wanted to learn all about how powerful options can be, and even more importantly, how to use them, then RSVP NOW and join us at Thursday, September 12th at Tampa REIA from 5PM to 9PM at the Ramada Tampa Westshore located at 1200 N Westshore Blvd, Tampa, FL! We look forward to seeing you there! RSVP NOW!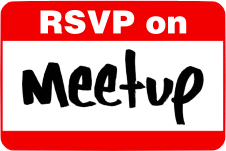 As always, Tampa REIA Members can attend our Tampa REIA Main Meeting event at no charge and Non-Members can Register Online for $15 or pay $20 at the door. Be sure to bring your business cards and flyers and join us for an evening of real estate deals, vendors, networking, education and fun! See you there!
*Meeting Agenda
5:00 PM: Tampa REIA Meeting-Before-the-Meeting with Don DeRosa
6:00 PM: Tampa REIA Main Meeting, Vendor Tradeshow & Networking
6:15 PM: Announcements, Introductions, Haves & Wants
7:30 PM: Feature Presentation with on Options with Jack Shea
9:05 PM: Door Prizes & Giveaways for Tampa REIA Members
9:30 PM: Late Night Networking at World of Beers in Westshore
*Please Note: Meeting agenda is subject to change.
5:00 PM in the Main Meeting Room
Meeting Before the Meeting
The High Tech Home Buyers Creative Deal Makers Subgroup
Rehabbing Houses
in Today's Competitive Market. What's Hot, What's Not & What's Changing!?!
with

Don DeRosa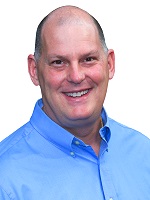 Join Don DeRosa every month at 5PM SHARP at our Meeting-Before-the-Meeting that we like to call the High Tech Home Buying Creative Deal Structuring Subgroup one hour BEFORE the Tampa REIA Main Monthly Event.
This month, Don will be focusing on "Rehabbing Houses in Today's Competitive Market". He's going to talk about "What's Hot, What's Not & What is Changing" when it comes to Fixing and Flipping Houses for a profit. RSVP Now and don't miss it!
Each month, Don will teach you about different real estsate investing purchase and sale strategies to put more money in your pocket as as well as state-of-the-art tools and techniques you'll use to evaluate deals and figure out how to make them work. You'll learn to work less and earn more so you can spend more time where you want, when you want and with whom you want.
Monthly Vendor Trade Show

At 5:00 PM in the Main Lobby, we have a Vendor Trade Show that lasts throughout the meeting where you can come out and meet many of our participating Business Members and Vendor Guests who help sponsor our meeting. See a full list of our vendors and sponsors below as they are added.
Vendor tables are limited, so any vendors wanting to reserve a table for the meeting can RSVP for a Vendor Table here. Vendor tables are reserved and setup on a first-come, first-serve basis.
What's Happening at Tampa REIA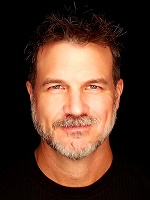 Starting at 6:20 PM, Dustin Griffin kicks off the Tampa REIA Main Monthly Event with updates and announcements. Dustin covers what's happening at Tampa REIA in the upcoming weeks and months such as upcoming workshops, webcasts, special events, members benefits and much more!
Haves & Wants Marketing Session
At approximately 6:30 PM, we will be having the Haves & Wants Speed Marketing Session which gives our members the opportunity to quickly market deals they HAVE and to find deals they WANT. We also give our business members the opportunity to get up and say a few words about their businesses. Members who want to participate in the Haves & Wants Marketing Session must bring your flyers and get to the meeting early to get on our list of participants.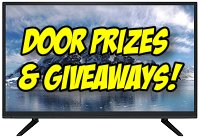 Door Prizes & Giveaways!*
All members who check in and attend the Tampa REIA Meeting will be entered into a drawing for a chance to win several Flat Screen LED TVs, a variety of Gift Cards (such as Home Depot, Lowes, Walmart, Amazon, etc), Flashlights, Phone Chargers and all sorts of other miscellaneous items that vary from meeting to meeting each month. *You must be present and in the room during the drawing to win. Door prizes and giveaways can change at any time for any reason. Non-Members and Vendors are not eligible to win.
9:30 PM: Late Night Networking at World of Beer
Late Nite Networking at World of Beer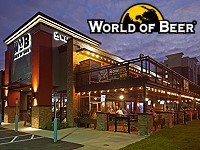 After the conclusion of the Tampa REIA Main Meeting (around 9:30PM), we will be reconvening at World of Beer located at 5311 Avion Park Dr across from the airport in Tampa Westshore for the "Meeting after the Meeting" with Tampa REIA Crew. Come eat, drink, network and have fun with us as hang out late into the night on Tampa Bay!
Diamond Members & Sponsors

New Western Acquisitions – An Investment Real Estate Brokerage whose primary focus is to provide discounted property to real estate investors. New Western provides discounted off market properties, in house financing, access to local contractors, and resources for any exit strategy. Read More>>

Fynanc – Learn "Financial Shortcuts" and create "Financial Happiness". Create a lifestyle where your personal finance system supports the experiences, relationships, and impact that make you happy. Read More>>
Platinum Members & Sponsors

American IRA – The American IRA mission is to provide the highest level of customer service in the self-directed retirement industry. Checkout our profile page and feel free to contact us for all of your IRA questions and needs. Read More>>
Trade Show Vendors

Foreclosures & Probates Daily – We are a nationwide lead provider for Investors, Realtors and Attorneys. We provide leads to suit your real estate needs such as Probates, Pre Probates, Inheritance, Lis Pendens, Auctions, Absentee Owners, Tax lates and Cash Buyers just to name a few. Read More>>

EquityPro Tampa Bay – A real estate brokerage specializing in investment real estate. Our primary focus is to help you identify properties that get you closer to your investment goals. Whether you're looking for rental properties, flips, just starting out or have multiple properties, we can help. Read More →