Archive for March, 2016
Posted on March 31, 2016 by
Wed, April 6th @ 7PM on GoToWebinar.com
Webinar Wednesday
April 6th, 2016 at 7PM ET on GoToWebinar
How to Make a Fortune Buying Pretty Houses with No Money or Credit
A Live Webinar with Don DeRosaRegister @ Webinar1.AtlantaREIA.com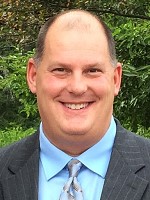 Don DeRosa is a part time real estate investor trainer and mentor and full-time real estate investor who actively buys, sells and holds properties each month for fun, profit and long term cash flow. One of Don's favorite purchase strategies is to buy houses "Subject-To" the seller's existing financing on the home instead of having to go to a bank or a hard money lender for funding.
Using this strategy allows Don to buy multiple properties fast, without coming up with all the purchase funds on the front end. This is the perfect purchase strategy for active investors who what to buy, sell and hold pretty houses without having to use their own cash or credit.
Join us on Wednesday, April 6th at 7:00 PM ET for a Training Webinar where Don will share with you, many of the subject-to strategies, tools and techniques he uses every day to create winning deals for himself as well as his buyers and sellers.

Don will walk you through real world, actual deals, step-by-step to demonstrate how to apply and use the "subject-to" technique and other related strategies. Don will show you exactly how to evaluate your leads, determine your exit strategy, structure the deal, negotiate with the seller and get the paperwork done almost instantly and without any of the hard work you'd normally do to get your deals done.
By the end of the webinar, you'll know…
How to recognize a "Subject To" opportunity and buy with little or no money!
How to evaluate any lead and decide whether this is a winner or a loser before you buy so you'll exactly how much you are likely to make
How to combine the best buying, selling and holding strategies to maximize your cash flow and profits
How to structure a deal in less than 10 minutes, so that you make a minimum of $20,000 in cash an equity on every deal you do
How to determine the seller's hot buttons so you can craft a deal the seller can't refuse
How to use Don's proprietary deal analysis tools to negotiate for you, so you never let your emotions talk you into making a bad deal!
So please Register Now and Join Us on the Webinar on Wednesday, April 6th at 7:00 PM ET and learn how to buy all the pretty houses you want without using your own cash or credit!
There's more…. if this is not enough, Don will be back with us on Thursday, April 28th for a Full Day Online Workshop called "How to Jump Start Your Creative Real Estate Investing Business" to really drive these points home and give you all the subject-to details you need to succeed in the Pretty House Business. Once you are armed with Don's training and the tools, you will be able to do deals you never thought possible!
We look forward to seeing you on the webinar!