Archive for June, 2012
Posted on June 25, 2012 by
51 Ways to Find Motivated Sellers Workshop – July 2012
July in Tampa, Charleston & Atlanta with Robert Woodruff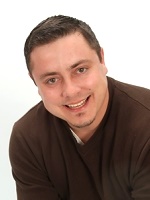 If you want to know how real estate investors find the best deals, this is your chance. At this live event in Atlanta, Tampa or Charleston, Robert Woodruff will teach you how to find the absolute best deals on Real Estate Investments. Robert has been investing for over 15 years and has spent hundreds of thousands of dollars testing out different marketing strategies promoted by the best in real estate. After years of trial and error, he has created an event for investors to learn the top 51 ways to find motivated sellers.
Robert is the President of the Charleston Real Estate Investors Association, national speaker and author of "How to Find Killer Deals" and "The Keys to Cash Flow", member of the National Real Estate Investors Association and the Global Information Network. Robert's specialty is teaching investors how to find single family houses, commercial buildings, mobile homes, and mobile home parks and acquire these properties with little to no money or credit.
At this one day live event, Robert will show you 51 Ways to find motivated sellers and share with you successful and unsuccessful marketing that he used to build his real estate empire.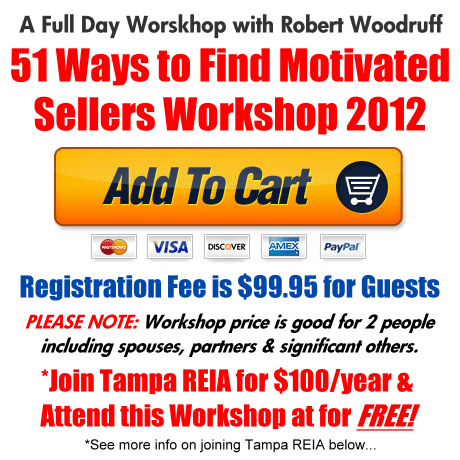 Click here for more info on how to Join Tampa REIA for only $100/year
& attend the 51 Ways Workshop for FREE!
You Will learn… Read More→