Archive for August, 2016
Posted on August 26, 2016 by
Thurs, September 8th at 6PM @ Doubletree Suites Tampa Bay
Tampa REIA – September 8th
at the

Doubletree Suites Tampa Bay
Making a Fortune Buying Pretty Houses with None of Your Own Cash or Credit!
Tampa REIA Members Can Attend for NO CHARGE.
Guests Can RSVP Online Now for $15 or Pay $20 at the Door.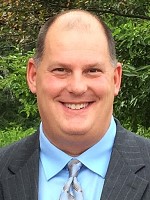 Join us Thursday, September 8th at 6PM at the Tampa REIA Main Meeting at the Doubletree Suites Tampa Bay located at 3050 North Rocky Point Dr West in Tampa, FL where our special guest trainer will be Don DeRosa who will share with you, many of the "New Subject-To" strategies, tools and techniques he uses every day to create winning deals for himself as well as his buyers and sellers. Don is a part time real estate trainer and mentor and full-time real estate investor who actively buys, sells and holds properties each month for huge profits and long term cash flow.
Today Don is working feverishly to buy properties "Subject To" using the existing financing on the seller's home instead of having to go to a bank or a hard money lender for funding. This allows Don to buy multiple properties fast, without coming up with all the purchase funds on the front end. He even borrows private funds to pay for any necessary upfront costs. This is the perfect strategy for buying and holding pretty houses in today's market where easy funding is not readily available for real estate investors.
Don will walk you through real deals, step-by-step to demonstrate how to evaluate the lead, determine your exit strategy, structure the deal, negotiate with the seller and get the paperwork done almost instantly and without any of the hard work you normally do to get your deals done.


Tampa REIA Members Please RSVP on Meetup.com

By the end of the presentation, you'll know…
How to recognize a "Subject To" opportunity and buy with little or no money!
How to evaluate any lead and decide whether this is a winner for you and how much money you'll make before you make your offer
How to combine buying strategies and exit strategies – that work right now in today's competitive seller's market
How to structure a deal in less than 10 minutes, so that you make a minimum of $20,000 on it, choosing from multiple purchase and exit strategies
How to determine the seller's hot buttons are so you can craft a deal the seller can't refuse
How to use Don's proprietary tools to negotiate for you, so you never let your emotions talk you into making a bad deal!
And much, much more!
Don't miss this meeting! Once you are armed with Don's tools and training, you will be able to buy all the pretty houses you want and make this your best year ever! All this is happening at the Tampa REIA main meeting on Monday, September 8th at 6PM at the Doubletree Suites Tampa Bay located at 3050 North Rocky Point Dr West in Tampa, FL.
TAKE ACTION and RSVP for this Meeting Now! Come join us to learn how to make a fortune buying houses with no money or credit!
As always, Tampa REIA Members can attend the event at no charge and Non-Members can Register Online for $15 or pay $20.00 at the door. Be sure to bring your business cards and flyers and join us for an evening of real estate deals, vendors, networking, education and fun! See you there!


Tampa REIA Members Please RSVP on Meetup.com

*Meeting Agenda
6:00 PM: Tampa REIA Meeting in Tampa
6:15 PM: Announcements, Introductions, Haves & Wants
7:30 PM: Main Presentation with Don DeRosa
9:30 PM:
Late Night Networking at Bahama Breeze

(New Location)
*Please Note: Meeting agenda is subject to change.
WIN A 4 NIGHT STAY IN CANCUN: All participants who attend the Tampa REIA Meeting will entered into a drawing for a chance to win a *Complimentary 5 Day, 4 Night Stay in Cancun! *You must be present at the meeting to win. Giveaway does not include dining, transportation, transfers, taxes, upgrades, etc.
9:30PM: Late Night Networking at Bahama Breeze
Late Nite Networking at Bahama Breeze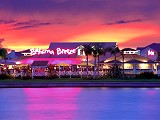 After the conclusion of the Tampa REIA Main Meeting (around 9:30PM), we will be reconvening at Bahama Breeze located at 3045 N Rocky Point Dr E in Tampa for the "Meeting after the Meeting" with Scott Siegle and the rest of the Tampa REIA Crew. Come eat, drink, network and have fun with us as hang out late into the night on Tampa Bay!