Larry Harbolt's Weekly Real Estate Investing Meetup
Larry Harbolt's Weekly Real Estate Investing Meetup meets every Monday at 7PM at the Mike's Pizza, Deli & Pub located at 13560 49th St N, Clearwater, FL. This is a very diverse group of people interested in discussing all aspects of Real Estate Investing. Whether you are just starting out or are very experienced in investing, this is THE place to be on Monday evenings at 7PM. Come early to dine and network to support the restaurant who allow us to use the room for free.
Topics discussed on any given week may include:
Properties for Sale or Rent
Properties Wanted
Tenants Wanted
Landlording Issues
Real Estate Laws
Land Trusts
Real Estate Services
Real Estate Training
Deal Structuring
(and most importantly – Networking!)
The following activities are encouraged at our meetings:
Personal Introductions
Shameless Commercials to Promote Your Business or Service
Pitching Properties for Sale or Rent
Communicating Specific Needs (i.e. You need a home inspector in Pasco County, or Pest Control in Largo, etc)
Questions & Answers at the end of the meeting
Quick Facts About the Weekly REI Meetup
What? Larry Harbolt's Weekly Real Estate Investing Meetup

When? Every Monday from 7:00 PM till 9:00 PM (except major holidays)
Who? Real Estate Investors, Entrepreneurs & Professionals
Why? To network, market, learn & have fun!
Cost? There is no fee to attend.
Leader: Larry Harbolt – 727-420-4810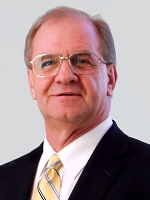 Larry Harbolt is the nation's leading creative Seller Financing expert as well as a popular national real estate speaker and teacher whose time-tested strategies and nuts and bolts teaching style has helped thousands of aspiring real estate entrepreneurs realize their financial dreams with little or no money and without the need for credit. Larry has been successful creatively buying and selling real estate for over 30 years and has written numerous popular articles and real estate courses. Larry has been leading the Weekly Real Estate Investing Meetup in St Petersburg, FL for over 13 years.