Archive for December, 2012
Posted on December 31, 2012 by
Thurs, Jan 10th @ 6:00 PM – Doubletree Suites Tampa Bay
Real Estate Investor Tools, Tactics & Strategies for Creating Winning Dealswith Special Guest, Don DeRosa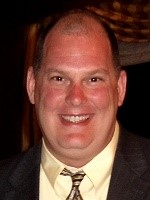 Tampa REIA is very excited to announce that our good friend from Atlanta, Don DeRosa will be our keynote speaker on Thursday, January 10th at our next Tampa REIA Meeting to be held at 6:00 PM at the Doubletree Suites located at 3050 N Rocky Point Drive West in Tampa, FL.
Don is a part time real estate trainer and mentor and full-time real estate investor who actively buys, sells and holds properties each month for huge profits and long term cash flow. He also writes a column entitled "There's an App for That" for The Profit Newsletter each month. Join us on January 10th and Don will share with you, many of his Real Estate Insider Secrets and the state-of-the-art tools he uses to evaluate deals and make them work – for him and for the seller.
As he unveils his Insider Secrets, he'll share with you the buying and selling strategies that are working for him right now. Yes, he'll show you the secret tools and strategies he uses every day to create profitable deals, even when there appears to be nothing to work with. Don will show you how to create an abundance of deals to choose from! Plus he'll show you how he gets the information to evaluate a deal, wherever he is, so you'll never waste time with leads you shouldn't spend time on and beat other investors to the most profitable deals.
Don will walk through real world, actual deals, to demonstrate step-by-step how to apply these strategies, tools and techniques. In fact, bring your deals, and he'll show you exactly how to evaluate the lead, determine your exit strategy, structure the deal, negotiate with the seller, and get the paperwork done almost instantly and without any of the hard work you normally do to get your deals done.
By the end of the presentation, you'll know –
How to evaluate any lead and decide whether this is a winner for you and how much money you'll make before you make your offer
How to combine buying strategies and exit strategies – that work right now, in 2013 – to effortlessly make a deal work you
The Secret to creating passive income deals of $350 + per month without any of your own money and with NO management on your part.
How to structure a deal in less than 10 minutes, so that you make a minimum of $20,000 on it, choosing from multiple strategies
How to become a "mindreader," to find exactly what the seller's hot buttons are so you can craft a deal the seller is dying to take
How to use Don's Green means 'GO', Red means 'NO' tools to negotiate for you, so you never let your emotions talk you into making a bad deal!
And is this is not enough, Don will be back with us on Saturday, January 15th for a full day workshop to really drive these points home and give you all the details you need to succeed. Once you are armed with Don's training and the tools he uses every day, you will be able to make 2013 your best year ever… starting today!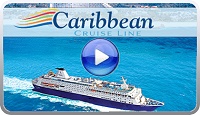 WIN A CRUISE: All participants who attend the Tampa REIA Meeting on Jan 10th will entered into a drawing for a chance to win a *Complimentary 2 Day Cruise to the Bahamas with Caribbean Cruise Line! *You must be present at the meeting to win. The 2 day Cruise does not include port fees, transportation and taxes.
PLEASE NOTE: Guests can Join Tampa REIA as a Silver Member for a full year for only $100, now through January 10th and attend Don DeRosa's "How to Make $20K in 30 Days" Workshop on January 15th at NO CHARGE.
Late Night Networking at Whiskey Joe's Bar & Grill

After the conclusion of the Tampa REIA Main Meeting (after 9PM), we will be reconvening at Whiskey Joe's Bar & Grill located at 7720 West Courtney Campbell Causeway in Tampa for the "Meeting after the Meeting". Come eat, drink, network and have fun with us as hang out late into the night on Tampa Bay!