Archive for July, 2015
Posted on July 23, 2015 by
Thurs, August 13th at 6PM @ Doubletree Suites Tampa Bay
Tampa REIA – August 13th
at the

Doubletree Suites Tampa Bay
How to Make a Staggering Income Flipping Pre-Foreclosures!
With Special Guest, Shaun McCloskey
Tampa REIA Members Can Attend at No Charge.
Guests Can RSVP Online Now for $15 or Pay $20 at the Door.


Tampa REIA Members Please RSVP on Meetup.com
if you have a meetup account.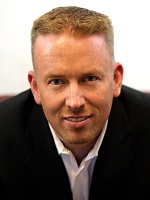 No doubt about it – foreclosure properties are the wave of the present – and the future. The truth is, they're not going anywhere any time soon. There are endless desperate sellers right in your own back yard who would LOVE to have you fix their problem by negotiating a pennies-on-the-dollar payoff with their banks – and don't care one bit that you'll make tens of thousands of dollars in the process.
The problem is, most short sale education makes it sound like every deal you do will be quick, easy, painless, and successful – and according to Shaun McCloskey (and many other real life short sale investors we know), that's just not the whole truth. Shaun is one of the few short sale/pre-foreclosure experts you'll ever meet who's honest about the pros and cons – and tells you how to meet the challenges of this strategy head-on. It's Shaun's first time at Tampa REIA and he'll explain:
Why some short sale deals are no-brainer money-makers and some are a complete waste of your time – and how to tell the difference BEFORE you spend a bunch of time "negotiating" deals that should be left for dead.
Why good systems are key to working multiple short sales at once – and why working multiple deals at once is more profitable and easier than doing one at a time.
How to identify the right sellers, properties, and lenders to work with, so you can make a 6-figure income negotiating short sales this year!
And much, much more!
Shaun McCloskey is a full time real estate investor located in St. Louis, MO specializing in short sales and pre-foreclosure property acquisition. He has successfully bought and sold over 300 properties since 2003 and loves the every day thrills of the residential real estate business.
Come learn about making short sales smart and simple at the Tampa REIA Meeting on Thursday, August 13th at 6PM at the Doubletree Suites Tampa Bay located at 3050 North Rocky Point Dr West in Tampa, FL.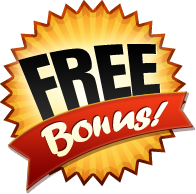 SPECIAL BONUS: Shaun also has a very special bonus for those who attend our meeting while supplies last. He will be giving away a copy of his Special Short Sale Wealth Report on "The TOP 9 Mistakes Investors Make Regarding Short Sales" so you can avoid making them or catching yourself when you do.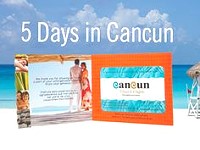 WIN A 4 NIGHT STAY IN CANCUN: All participants who attend the Tampa REIA Meeting will entered into a drawing for a chance to win a *Complimentary 5 Day, 4 Night Stay in Cancun! *You must be present at the meeting to win. Giveaway does not include dining, transportation, transfers, taxes, upgrades, etc.


Tampa REIA Members Please RSVP on Meetup.com
if you have a meetup account.

Want to learn even more about short sales and pre-foreclosures? Checkout Shaun's Full Day Pre-Foreclosure & Lifeonaire Workshop on Saturday, August 15th where he'll show you how to have a profitable short sale business and a real life!
Marketing for Pre-Foreclosures
With Tangie Cousins of Foreclosures Daily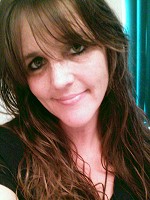 Tangie Cousins, of Foreclosures Daily, will be discussing how to generate a list of pre-foreclosures and potential short sales and how to market to such a list. She will talk about how to get homeowners to open your mail, how to get the appointment when calling sellers, what to do while your at the property, how to get your phone to ring off the hook and more.
This topic will tie in nicely as Shaun talks about the types of profits that can be made from flipping short sales and pre-foreclosures later in the evening and at the Saturday Workshop.
*Meeting Agenda

6:00 pm: Tampa REIA Meeting in Tampa
6:15 pm: Announcements, Introductions, Haves & Wants
7:30 pm: Main Presentation with Shaun McCloskey
9:30 pm: Late Night Networking at Whiskey Joe's Bar & Grill
*Please Note: Meeting agenda is subject to change.
Late Night Networking at Whiskey Joe's Bar & Grill

After the conclusion of the Tampa REIA Main Meeting (around 9:30PM), we will be reconvening at Whiskey Joe's Bar & Grill located at 7720 West Courtney Campbell Causeway in Tampa for the "Meeting after the Meeting". Come eat, drink, network and have fun with us as hang out late into the night on Tampa Bay!