Archive for February, 2015
Posted on February 28, 2015 by
Thurs, Mar 12th at 6PM @ Doubletree Suites Tampa Bay
Tampa REIA – March 12th
at the

Doubletree Suites Tampa Bay
Why Every Real Estate Investor Must Learn Notes
with Special Guest,

Eddie Speed
Tampa REIA Members Can Attend at No Charge.
Guests Can RSVP Online Now for $15 or Pay $20 at the Door.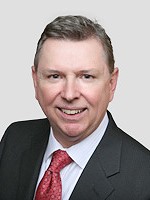 Real estate investors have made non-performing notes the hottest topic in real estate today because they realize that it gives them a way to buy deeply discounted real estate for quick cash or long term cash flow without the concerns of dwindling inventory or having to deal with tenants.
We are excited to announce that 30 year veteran note investor Eddie Speed will be our special guest at Tampa REIA on Thursday, March 12th where he will be teaching us why notes have become so hot and what every investor needs to know about buying and selling notes in today's ever changing real estate and mortgage industry.
During his 90 minute presentation, Eddie will teach you…
Why the Note Business is the Hottest Topic in Real Estate Today and why the Government is pushing it!
How To Find Real Estate Bargains Via Notes
How To Find The "Hidden Inventory" of Real Estate That No One Else Knows
How To Buy Non-Performing Real Estate for Pennies on the Dollar
How to Turn $100 in Your Roth IRA into $100,000 or More and Retire Tax Free
How to earn velocity income without using any of your own money
Why Real Estate Agents, investors, builders, property buyers and sellers are creating a strong demand for these services and how you can cash in by becoming the "go to" person
Why flipping notes is easier and less time consuming than flipping properties
How to "paper out" of properties and triple your net income
How "anxious money" is changing the industry making your opportunities greater than ever before
How to become a Note Buyer with as little as $100 dollars
How to apply your current real estate knowledge and skills to make even greater profits with the note business
About Eddie Speed
Eddie has dedicated his professional life to the seller financing and non-performing note industry where he has been a leader and innovator in the Note Business for over 30 years. Over the years, he has introduced innovative ideas and strategies that have positively impacted the way the industry operates today. Eddie founded NoteSchool, which is a highly recognized training company, which specializes in teaching students how to buy both performing and nonperforming discounted notes and mortgages. He is the owner and president of Colonial Funding Group LLC, which acquires and brokers discounted real estate secured notes. Additionally, he is also a principal in a group of Private Equity funds that acquires bulk portfolios of notes. All his years of experience have prepared him for the incredible opportunities of the current real estate market and make him very qualified to teach you everything you need to know about the note business.
So come join your fellow investors as we connect and get the low down on buying and selling discounted notes and mortgages with Note Expert, Eddie Speed. All this is happening at the Tampa REIA on Thursday, March 12th at 6:00 PM at the Doubletree Suites Tampa Bay located at 3050 North Rocky Point Dr West in Tampa, FL.
As always, Tampa REIA Members can attend the event at no charge and Non-Members can Register Online for $15 or pay $20.00 at the door. Be sure to bring your business cards and flyers and join us for an evening of real estate deals, vendors, networking, education and fun! See you there!

*Meeting Agenda

6:00 pm: Tampa REIA Meeting in Tampa
6:15 pm: Announcements, Introductions, Haves & Wants
7:30 pm: Main Presentation with Eddie Speed
9:30 pm: Late Night Networking at Whiskey Joe's Bar & Grill
*Please Note: Meeting agenda is subject to change.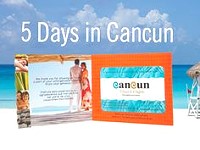 WIN A 4 NIGHT STAY IN CANCUN: All participants who attend the Tampa REIA Meeting will entered into a drawing for a chance to win a *Complimentary 5 Day, 4 Night Stay in Cancun! *You must be present at the meeting to win. Giveaway does not include dining, transportation, transfers, taxes, upgrades, etc.
Late Night Networking at Whiskey Joe's Bar & Grill

After the conclusion of the Tampa REIA Main Meeting (around 9:30PM), we will be reconvening at Whiskey Joe's Bar & Grill located at 7720 West Courtney Campbell Causeway in Tampa for the "Meeting after the Meeting". Come eat, drink, network and have fun with us as hang out late into the night on Tampa Bay!