The Profit Newsletter Archives
"The Profit" is the official newsletter of the Tampa Real Estate Investors Alliance (Tampa REIA). Below you can click and download many of the past editions of The Profit newsletter. Be sure to Subscribe to The Profit so you can have the newsletter delivered to your inbox each month and not miss a single issue.
Subscribe to The Profit Email List so you don't miss an issue!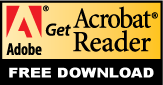 The Profit is a digital, interactive, newsletter delivered as a downloadable PDF file for real estate investors to read and use with your PC, Mac, Smart Phone, iPad or other mobile ready device with a PDF reader such as Acrobat Reader.
Many of the articles and ads in The Profit contain many hyperlinks you can click or tap to visit websites, watch videos, listen to audios, download content, send emails, comment on articles, share socially and much more!
The purpose of The Profit is to help keep our members, guests, friends and followers updated on all the ups and downs of the real estate market; changing laws, rules and regulations; the latest real estate investing techniques, strategies and much more.
The Profit is also designed to keep our members and subscribers updated and informed of all the events and happenings going on at Tampa REIA each month as well as providing access to a wide variety of vendors and suppliers serving the real estate industry.
You can download The Profit on this page each month, or Subscribe to our Tampa REIA Email List to have The Profit delivered to your email inbox each month.
If you are an Tampa REIA Business Member and/or are interested in advertising in The Profit, please see our Advertising Rates and then contact Chrissy Griffin at 678-701-7160 or Contact Us Online. You can also Download Our Advertising Order Form and order now.