Archive for January, 2017
Posted on January 3, 2017 by
Thurs, January 12th at 6PM @ Doubletree Suites Tampa Bay
Tampa REIA – January 12th
at the

Doubletree Suites Tampa Bay
Extreme Lead Generation & Magical Marketing Blueprint
Real Estate Investing for the 21st century!
Tampa REIA Members Can Attend for NO CHARGE.
Guests Can RSVP Online Now for $15 or Pay $20 at the Door.


Tampa REIA Members Please RSVP on Meetup.com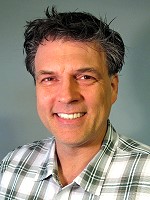 Forget investing the old fashioned way. Let technology do the heavy lifting! Today, savvy investors are using cell phones and laptops to rake in their fortunes. If you want to learn to do the same, don't miss the Tampa REIA Meeting on Thursday, January 12th at 6PM at the Doubletree Suites Tampa Bay located at 3050 North Rocky Point Dr West in Tampa, FL where Duncan Wierman will show you how to make huge profits in today's real estate market by combining real estate with the power of the internet and mobile devices!
Duncan is The Master of Strategic Marketing using Online Marketing, Social and Mobile Media for Market Domination! Duncan helps real estate investors grow their businesses by developing online lead generation strategies that will make massive differences in your sales revenues in your investing market niche.
With Duncan's assistance, you too can tap into how to use the Internet to grow your business – more quickly and profitably. Following Duncan's strategies, you will learn…
How to have motivated sellers and hungry buyers coming to YOU.
How to use the Internet as a tool which will do 93% of the work for you.
How to effortlessly generate massive profits on every transaction.
How to literally flip deals from seller to buyer in as little as 2 hours.
How to have hundreds of investor/buyers knocking on your door in as little as 2 weeks.
How you can negotiate deals at home and in your spare time.
How you can flip a property ANYWHERE, even if that property is 2000 miles away.
How you can run your entire business from your home computer VIRTUALLY!
At the meeting, Duncan will reveal…
The 3 key factors that will sky rocket the amount of leads you get every month.
How to develop an effective client nurturing process which will build your brand credibility and give you an unfair advantage over your competitors.
How to use social media sites such as Facebook and Twitter correctly – so that they are an effective and powerful channel for marketing your business.
The overlooked ways to advertise your business online – so that you will reach more prospects every day than any of your competitors, usually while spending much less time, effort and money.
Duncan will guide you to even greater success using his vitally effective marketing approach, based solidly on…
How to buy and sell real estate using the internet!
Finding motivated sellers, hungry buyers, private money lenders!
Automating and using systems in your business!
How to use Social Media Marketing and Mobile Marketing effectively!
How to buy and sell REO's!
And much, much more!
Please come join us at Tampa REIA on Thursday, January 12th at 6PM at the Doubletree Suites Tampa Bay located at 3050 North Rocky Point Dr West in Tampa, FL to learn how to generate more motivated leads so you can buy and sell more houses and make 2017 your best year yet! We'll have door prizes, networking, learning, haves and wants, and as always, a great time!
As always, Tampa REIA Members can attend the event at no charge and Non-Members can Register Online for $15 or pay $20.00 at the door. Be sure to bring your business cards and flyers and join us for an evening of real estate deals, vendors, networking, education and fun! See you there!


Tampa REIA Members Please RSVP on Meetup.com

*Meeting Agenda
6:00 PM: Tampa REIA Meeting in Tampa
6:15 PM: Announcements, Introductions, Haves & Wants
7:30 PM: Main Presentation with Duncan Wierman on Extreme Internet Marketing
9:30 PM: Late Night Networking at Bahama Breeze
*Please Note: Meeting agenda is subject to change.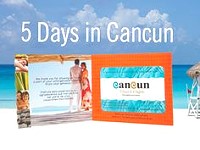 WIN A 4 NIGHT STAY IN CANCUN: All participants who attend the Tampa REIA Meeting will entered into a drawing for a chance to win a *Complimentary 5 Day, 4 Night Stay in Cancun! *You must be present at the meeting to win. Giveaway does not include dining, transportation, transfers, taxes, upgrades, etc.
9:30PM: Late Night Networking at Bahama Breeze
Late Nite Networking at Bahama Breeze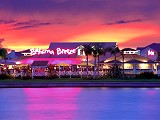 After the conclusion of the Tampa REIA Main Meeting (around 9:30PM), we will be reconvening at Bahama Breeze located at 3045 N Rocky Point Dr E in Tampa for the "Meeting after the Meeting" with Scott Siegle and the rest of the Tampa REIA Crew. Come eat, drink, network and have fun with us as hang out late into the night on Tampa Bay!