Archive for December, 2019
Posted on December 5, 2019 by
PLEASE NOTE: Due to Renovations at the hotel where we normally meet, this month we are meeting at the Ramada Tampa Westshore.
Thurs, December 12th at 5PM @ Ramada Tampa Westshore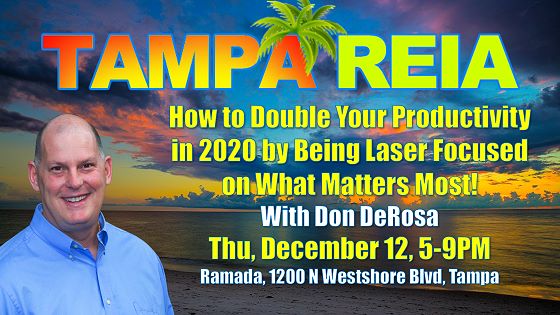 How to Double Your Productivity in 2020 by Being Laser Focused on What Matters Most
with Don DeRosa
RSVP on Facebook or RSVP on Meetup
Tampa REIA Members Can Attend for no charge.
Guests Can RSVP Online Now for $15 or Pay $20 at the Door.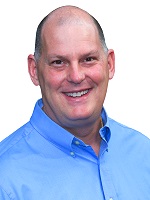 Have you ever felt that you are unorganized? Unfocused? Easily distracted? Did you realize that the average person wastes, on average, 55 minutes every day looking for misplaced or lost
STUFF?
As a nation, Americans waste nine million hours per day by being unorganized and losing stuff. Here is a simple question. What does your desk look like? Do you have papers stacked high and scattered? Are you afraid to actually file something important away for fear you might never see it again? Do you start your day or year for that matter with the best intentions of accomplishing your goals only to have life de-rail you and then look back at the end of the year disappointed that you didn't reach your goals AGAIN.
My name is Don DeRosa and on December 12th, I'm going to show you how to fix all of that and get organized, get focused and prioritized like a Pro. In this presentation I am going to introduce you the three reasons businesses fail and how to avoid them.
We will discuss how to set goals, when and how you can control the things going on around you and when it is time to move on. Why it is so important to set SMART goals and then how to prioritize them into actionable items.
We will also discuss what I call unifying principals (virtues) and how that plays a significant role in how you act and ultimately who you are. If you have never been to a time management seminar before this might just be the best seminar you attend all year. Here are a few things you will learn:
Three reasons businesses fail
Why it's important to take action and stay focused
How to avoid being a dog chasing six rabbits and never catching anything
What are the five conditions of controlling events
10 common characteristics of highly successful people
What is Congruity and why is it so important for your success
How to set priorities
How to organize your self using simple tools
Old school (paper and pen vs electronic)
Eight questions to help PRIORITIZE your daily actions
Why it's CRITICAL to have SMART goals and not just a daily checklist
These are just a few of the thing you will learn at this exciting one of kind event. If you fall prey to any of these dream crushers then you owe it to yourself to attend. This event very well could change your whole life.
RSVP NOW and join us at Tampa REIA on Thursday, December 12th at Tampa REIA from 5PM to 9PM at the Ramada Tampa Westshore located at 1200 N Westshore Blvd, Tampa, FL to make the New Year and the New Decade your BEST EVER! We look forward to seeing you there!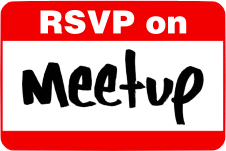 As always, Tampa REIA Members can attend our Tampa REIA Main Meeting event at no charge and Non-Members can Register Online for $15 or pay $20 at the door. Be sure to bring your business cards and flyers and join us for an evening of real estate deals, vendors, networking, education and fun! See you there!
*Meeting Agenda
5:00 PM: Meeting-Before-the-Meeting with Richard Munroe on AirBnb
6:00 PM: Tampa REIA Main Meeting, Vendor Tradeshow & Networking
6:15 PM: Announcements, Introductions, Haves & Wants
7:30 PM: Feature Presentation on How to Be More Productive with Don DeRosa
9:05 PM: Door Prizes & Giveaways for Tampa REIA Members
9:30 PM: Late Night Networking at Bahama Breeze
*Please Note: Meeting agenda is subject to change.
5:00 PM in the Main Meeting Room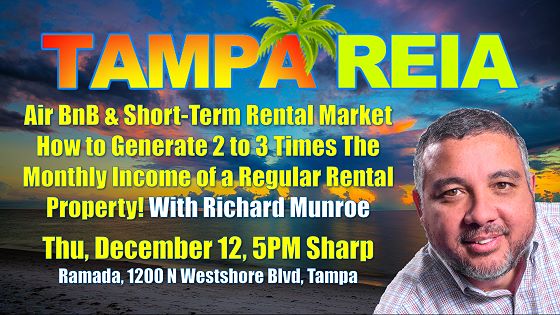 Meeting Before the Meeting
The High Tech Home Buyers Creative Deal Makers Subgroup
Air Bnb & Short-Term Rental Market
How to Generate 2 to 3 Times the Monthly Cash Flow of a Regular Rental Property!
with Richard Munroe
There is an exciting new shared economy that has created a huge opportunity in real estate to increase your returns and profit, two to three times the regular rental amount of a traditional lease.
The short-term rental model keeps your property in better shape with the average stay of each guest limited to 3-4 days with professional cleanings and inspections in between each stay.
The cycle of evictions and minor rehabs in between each tenant is no longer an issue, along with, less wear and tear on the appliances, as most guests are eating out at local restaurants.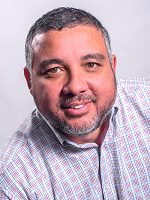 My name is Richard Munroe. On Thursday, December 12th at 5PM Sharp BEFORE the Tampa REIA Event, I will cover how to approach the market analysis and develop a conservative estimate of the short-term rental revenue based on the average nightly rate and the monthly occupancy percentage.
One of the main reasons for this industry's growth and success is the Air Bnb platform. I will provide an introduction and overview of the platform from a host's perspective. We will also cover the multiple ways to get started and how to navigate through all the new ordinances and laws on the city, county and state level.
Join me and we will discuss…
Shared Economy
Market Analysis
Air BNB Platform
Property Options
Legislative Efforts
Answers to your questions
And more!
RSVP NOW and come learn more about the lucrative opportunity that short-term rentals have to offer!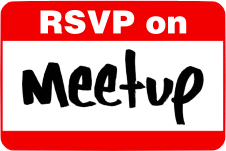 Monthly Vendor Trade Show

At 5:00 PM in the Main Lobby, we have a Vendor Trade Show that lasts throughout the meeting where you can come out and meet many of our participating Business Members and Vendor Guests who help sponsor our meeting. See a full list of our vendors and sponsors below as they are added.
Vendor tables are limited, so any vendors wanting to reserve a table for the meeting can RSVP for a Vendor Table here. Vendor tables are reserved and setup on a first-come, first-serve basis.
What's Happening at Tampa REIA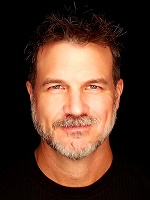 Starting at 6:20 PM, Dustin Griffin kicks off the Tampa REIA Main Monthly Event with updates and announcements. Dustin covers what's happening at Tampa REIA in the upcoming weeks and months such as upcoming workshops, webcasts, special events, members benefits and much more!
Haves & Wants Marketing Session
At approximately 6:30 PM, we will be having the Haves & Wants Speed Marketing Session which gives our members the opportunity to quickly market deals they HAVE and to find deals they WANT. We also give our business members the opportunity to get up and say a few words about their businesses. Members who want to participate in the Haves & Wants Marketing Session must bring your flyers and get to the meeting early to get on our list of participants.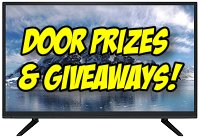 Door Prizes & Giveaways!*
All members who check in and attend the Tampa REIA Meeting will be entered into a drawing for a chance to win several Flat Screen LED TVs, a variety of Gift Cards (such as Home Depot, Lowes, Walmart, Amazon, etc), Flashlights, Phone Chargers and all sorts of other miscellaneous items that vary from meeting to meeting each month. *You must be present and in the room during the drawing to win. Door prizes and giveaways can change at any time for any reason. Non-Members and Vendors are not eligible to win.
9:30 PM: Late Night Networking at Bahama Breeze
Late Nite Networking at Bahama Breeze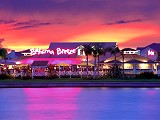 After the conclusion of the Tampa REIA Main Meeting (around 9:30PM), we will be reconvening at Bahama Breeze located at 3045 N Rocky Point Dr E in Tampa for the "Meeting after the Meeting" with Tampa REIA Crew. Come eat, drink, network and have fun with us as hang out late into the night on Tampa Bay!
Diamond Members & Sponsors

New Western Acquisitions – An Investment Real Estate Brokerage whose primary focus is to provide discounted property to real estate investors. New Western provides discounted off market properties, in house financing, access to local contractors, and resources for any exit strategy. Read More>>

Fynanc – Learn "Financial Shortcuts" and create "Financial Happiness". Create a lifestyle where your personal finance system supports the experiences, relationships, and impact that make you happy. Read More>>
Platinum Members & Sponsors

American IRA – The American IRA mission is to provide the highest level of customer service in the self-directed retirement industry. Checkout our profile page and feel free to contact us for all of your IRA questions and needs. Read More>>
Trade Show Vendors

Foreclosures & Probates Daily – We are a nationwide lead provider for Investors, Realtors and Attorneys. We provide leads to suit your real estate needs such as Probates, Pre Probates, Inheritance, Lis Pendens, Auctions, Absentee Owners, Tax lates and Cash Buyers just to name a few. Read More>>

EquityPro Tampa Bay – A real estate brokerage specializing in investment real estate. Our primary focus is to help you identify properties that get you closer to your investment goals. Whether you're looking for rental properties, flips, just starting out or have multiple properties, we can help. Read More →