Archive for March, 2017
Posted on March 30, 2017 by
Sat, April 1st at 8:30AM @ Der Dutchman, Sarasota, FL
Sarasota REIA – April 1st
at the

Der Dutchman, Sarasota, FL
Basic Real Estate Bookkeeping
PLUS Investing via your IRA or 401k Need-to-Know Strategies for the Real Estate Investor
With John Hyre, Tax Attorney, Accountant,
Real Estate Investor
Tampa & Sarasota REIA Members $39.
Not-Yet Tampa or Sarasota REIA Members $99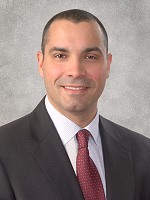 John Hyre, tax attorney, accountant and 20+ years as an active real estate investor will share his unique experiences, strategies and expertise – ALL targeting the real estate investor. John consults nationally with real estate investors of all sizes, business owners and self-directed IRA/401k owners. He also represents taxpayers in audits before the Tax Court. John enjoys a national reputation as a speaker on real estate taxation, self-directed IRAs/401k's and asset protection. Visit John Hyre's Website at: www.hyrelegal.com
Come join us on Saturday, April 1st at 8:30AM at Der Dutchman located at 3713 Bahia Vista Street in Sarasota, FL where we will present an Exclusive one-day seminar is for the Real Estate Investor (seasoned or just getting started).
Der Dutchman's famous lunch buffet included in registration – limited seating*
NO BS, Lots of Information, Lots of Q&A!
Call Ed Taylor at 941.315.8050 to Register!