Archive for April, 2014
Posted on April 30, 2014 by
Thurs, May 8th at 6:00 PM @ Doubletree Suites Tampa Bay
Tampa REIA – May 8th
at the

Doubletree Suites Tampa Bay
Building Wealth One House at a Time
with John Schaub
Tampa REIA Members Can Attend at No Charge & Guests for $10.
RSVP Online Now to Attend the Meeting.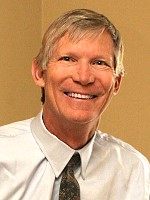 Tampa REIA is excited to announce that John Schaub will be our special guest speaker this month on Thursday, May 8th at 6PM at the Doubletree Suites Tampa Bay located at 3050 North Rocky Point Dr West in Tampa, FL. John's best-selling book, Building Wealth One House at a Time, has assisted more than 50,000 real estate enthusiasts on their way to successful investing. On Thursday at the meeting, John wants to help do the same for you. John will be sharing information on…
Riding the Real Estate Roller Coaster
Transitioning from working to investing
Leverage that increases cash flow and reduces risk
Managing without working nights and weekends
Leverage that can make a deal safer and improve your cash flow
The five best opportunities this year
And much more!

John has successfully avoided holding a job since graduating with a business degree from the University of Florida. He obtained his real estate license while attending college and managed and sold an apartment building his senior year.
After a failed attempt to make a million dollars on one big deal, he began acquiring smaller cash flow properties. He bought and managed apartments, duplexes, a motel and commercial properties in his search for the "perfect" investment.
Today he continues to buy and manage his house investments, often from afar. His system of delegating responsibility to his carefully selected tenants has allowed him the freedom to travel and enjoy life without the day to day worries many landlords battle. Read More>>
*Meeting Agenda
6:00 pm: Meet, Greet & Networking
6:30 pm: Announcements, Introductions, Haves & Wants
7:30 pm: Main Presentation with John Schaub
9:30 pm: Late Night Networking at Whiskey Joe's Bar & Grill
*Please Note: Meeting agenda is subject to change.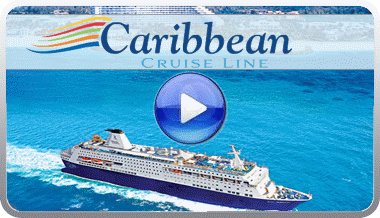 WIN A CRUISE: All participants who attend the Tampa REIA Meeting will entered into a drawing for a chance to win a *Complimentary 2 Day Cruise to the Bahamas with Caribbean Cruise Line! *You must be present at the meeting to win. The 2 day Cruise does not include port fees, transportation and taxes.
Late Night Networking at Whiskey Joe's Bar & Grill

After the conclusion of the Tampa REIA Main Meeting (around 9:30PM), we will be reconvening at Whiskey Joe's Bar & Grill located at 7720 West Courtney Campbell Causeway in Tampa for the "Meeting after the Meeting". Come eat, drink, network and have fun with us as hang out late into the night on Tampa Bay!