Archive for September, 2015
Posted on September 29, 2015 by
Thurs, October 8th at 6PM @ Doubletree Suites Tampa Bay
Tampa REIA – October 8th
at the

Doubletree Suites Tampa Bay
Cash Flow Commander:
How to Buy Properties for Pennies on the Dollar
Tampa REIA Members Can Attend for FREE.
Guests Can RSVP Online Now for $15 or Pay $20 at the Door.



Tampa REIA Members Please RSVP on Meetup.com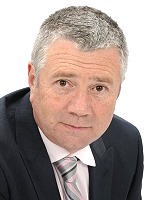 Tampa REIA is excited to announce that Tom DiAgostino will be our special guest speaker at our monthly meeting on Thursday, October 8th at 6PM at the Doubletree Suites Tampa Bay located at 3050 North Rocky Point Dr West in Tampa, FL. At the meeting you will learn…
Why auctions are not the answer, and the secret to making maximum interest
How to make an easy 18-36% returns without owning real estate, but enjoying its security
Where to tap into the most motivated sellers on the planet with the LEAST Competition
Why this is the easiest way to buy properties so cheap it feels like stealing
Why there is so much meat on the bone, it's hard NOT to make insane profits
How to do it ALL within your IRA
How we make our staff available to DO IT FOR YOU
And much, much, more!
Regardless of your experience or location, you can earn unthinkable interest, or find unbelievable deals to wholesale, flip, or partner on. Even Homer Simpson can do this. Deals at 10-30% of repaired value!
Tom's been around the block for over 25 years and done it all. This is not the flavor of the week. This training will change your financial life, and your generations to come. Stop trying to ride the next wave, only to find you're on the back end, left at sea. We're not just trainers; we're your investment partners. Come spend 90 min on October 8th, 2015, where Tom will explain why this is the best deal source on the planet for every type of investor.
About Tom DiAgostino
From the Monroe Housing Projects in the South Bronx of New York City — to Pace University student, Army Second Lieutenant, market trader, project manager, real estate landlord, builder, rehabber, developer, and tax lien and deed investor and trainer, Tom is your authority with his 25 year real estate career.
Tom DiAgostino recently joined best-selling author Jack Canfield, named by Time Magazine as the "Publishing Phenomenon of the Decade," and a select group of America's leading experts, to co-author the book titled, "Dare to Succeed: The World's Leading Experts Reveal Their Secrets to Success in Business and in Life – and Dare You to Succeed," released on August 29, 2013 by CelebrityPress.
As always, Tampa REIA Members can attend the meeting for FREE and Non-Members can Register Online for $15 or pay $20 at the door. Be sure to bring your business cards and flyers and join us for an evening of real estate deals, vendors, networking, education and fun! See you there!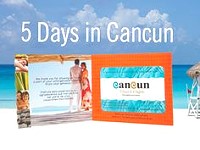 WIN A FREE 4 NIGHT STAY IN CANCUN: All participants who attend the Tampa REIA Meeting will entered into a drawing for a chance to win a *FREE 5 Day, 4 Night Stay in Cancun! *You must be present at the meeting to win. Giveaway does not include dining, transportation, transfers, taxes, upgrades, etc.



Tampa REIA Members Please RSVP on Meetup.com
*Meeting Agenda

6:00 PM: Tampa REIA Meeting in Tampa
6:15 PM: Announcements, Introductions, Haves & Wants
7:30 PM: Main Presentation with Tom DiAgostino
9:30 PM: Late Night Networking at Whiskey Joe's Bar & Grill
*Please Note: Meeting agenda is subject to change.
Late Night Networking at Whiskey Joe's Bar & Grill

After the conclusion of the Tampa REIA Main Meeting (around 9:30PM), we will be reconvening at Whiskey Joe's Bar & Grill located at 7720 West Courtney Campbell Causeway in Tampa for the "Meeting after the Meeting". Come eat, drink, network and have fun with us as hang out late into the night on Tampa Bay!