Archive for May, 2013
Posted on May 30, 2013 by
Sat & Sun, June 15th & 16th @ 9:00 AM in Tampa, FL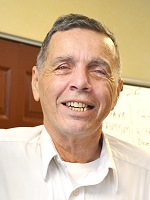 Tampa REIA is very excited to announce Peter Fortunato's upcoming, 2 day Real Estate Acquisition Techniques Class in Tampa, FL on June 15th and 16th. Keep reading to find out about the special discounted price Peter has extended to our Tampa REIA members, friends and followers who wish to attend this life changing training event.
For those of you that don't know Peter, he is one of the greatest creative real estate investing minds in the country. Peter teaches creative real estate investing ideas, techniques and strategies that are truly unlike all other real estate trainers. What he teaches will allow anyone to quickly build an income stream from real estate assets and allow them to become financially independent by purchasing well selected real estate that will income for many years to come.
Peter has made our Tampa REIA members and friends a very special offer for those who would like to attend his upcoming class at the unbelievable price of $350 per person (regularly $450). All you have to do is fill out the Real Estate Acquisitions Class Registration Form and fax it back to Peter at 978-922-6759 or call him at 727-397-1906 to secure your spot. If you call, be sure to mention the special code "TampaREIA > $350" per person found at the bottom right corner of the form to receive your discount.
Peter has generously offered this special price to help those who want to get the real estate investing education they need to be successful. You just can't beat this great offer! Peter is the "Best of the Best" when it comes to creative real estate investing, so be sure not to miss out on this absolutely life changing opportunity.
Peter will present two days of lecture and of discussion, with case studies, regarding why and how to acquire benefits using real estate. Questions and debate are highly encouraged!
Peter clearly and patiently describes cases including: Read More→