Archive for April, 2015
Posted on April 20, 2015 by
Thurs, May 14th at 6PM @ Doubletree Suites Tampa Bay
Tampa REIA – May 14th
at the

Doubletree Suites Tampa Bay
What to Say to a Seller & How to Make a Written Offer
with Special Guest Speaker,

Bill Cook
Tampa REIA Members Can Attend at No Charge.
Guests Can RSVP Online Now for $15 or Pay $20 at the Door.


Tampa REIA Members Please RSVP on Meetup.com
if you have a meetup account.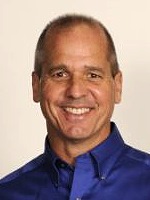 Many people have been asking for it, and we are excited to announce that Bill Cook will be our special guest speaker this month at our main monthly meeting on Thursday, May 14th at 6PM at the Doubletree Suites Tampa Bay located at 3050 North Rocky Point Dr West in Tampa, FL. Bill will be teaching us how to talk with sellers and make profitable, written offers on the spot.
When you meet with a seller, do you know what to say? Do you know the most important questions to ask? Can you make a written offer right there on the spot?
Again: Do you know how to make a written offer right there on the spot?
The #1 reason most would-be real estate investors fail is because of F-E-A-R! The fear of not knowing what to say, and the fear of a seller's reaction to a low offer. What if you could make a safe, full-price offer to every seller?
How can you tell if fear is holding YOU back? Here's an easy test: 1) How many sellers have you met with this month? 2) This year? If YOUR numbers are less than YOU think they should be, why are they less? Are you even tracking these two most-important numbers?
Remember: The alpha and omega of successful real estate investing is getting face-to-face with sellers and making a lot of written offers!
Do you want to SEE how to do this in action? Do you want to SEE where the best deals are right now? At Tampa REIA's meeting on May 14th, Bill Cook will explain what he says to a seller, and how he makes a written offer right there on the spot!
Sure Bill can talk the talk, but he also walks the walk!
But wait… there's more…
Get ready for something VERY special…something almost no real estate investing teacher will do. On Saturday, May 16th, Bill will spend the day with a select group of investors in neighborhoods SHOWING YOU how he knocks on homeowners' doors, gets 8 out of 10 sellers to invite him in, and how he makes written offers right there on the spot!
When was the last time you spent the day with an experienced dealmaker getting face-to-face with sellers and making written offers in the real world? Ever?
Will you learn something new at the May 14th and 16th events? You bet! Will you see things you've never seen before? Positively! Will you be able to take what you've learned and put it to use the next day? Absolutely!
Bill & Kim Cook have been investing in real estate for more than twenty years! They've built their business square on the back of knocking on sellers' doors. They have tons of experience at creatively constructing and funding win-win deals. Their investing portfolio is made up of single-family rental homes, mobile homes, a small mobile home park, plus notes and options.
10 Things You'll Learn At The Meeting:
The #1 cause of investor failure
The two

most important

things an investor must do to succeed
How to conquer the fear of meeting with a seller
The

most important

thing you see at a seller's house
What is an offer – how is it different from a purchase contract
How to write a

win-win

offer
The difference between a

terms offer

and a

price offer

The two

most important

tools that

every

real estate investor needs to carry
Is it

crazy

to offer $1 million for a $125,000 house – bet the answer will shock you!
Those attending get a FREE copy of Bill's Offer Form
Several people missed out on hearing Bill speak the last time he was here and have been asking when he was coming back for over a year now. Do not miss the opportunity to learn from this amazing and successful real estate investor!



Tampa REIA Members Please RSVP on Meetup.com
if you have a meetup account.
*Meeting Agenda

6:00 pm: Tampa REIA Meeting in Tampa
6:15 pm: Announcements, Introductions, Haves & Wants
7:30 pm: Main Presentation with Bill Cook
9:30 pm: Late Night Networking at Whiskey Joe's Bar & Grill
*Please Note: Meeting agenda is subject to change.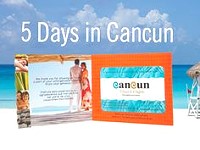 WIN A 4 NIGHT STAY IN CANCUN: All participants who attend the Tampa REIA Meeting will entered into a drawing for a chance to win a *Complimentary 5 Day, 4 Night Stay in Cancun! *You must be present at the meeting to win. Giveaway does not include dining, transportation, transfers, taxes, upgrades, etc.
Late Night Networking at Whiskey Joe's Bar & Grill

After the conclusion of the Tampa REIA Main Meeting (around 9:30PM), we will be reconvening at Whiskey Joe's Bar & Grill located at 7720 West Courtney Campbell Causeway in Tampa for the "Meeting after the Meeting". Come eat, drink, network and have fun with us as hang out late into the night on Tampa Bay!