Archive for May, 2014
Posted on May 28, 2014 by
Thurs, June 12th at 6:00 PM @ Doubletree Suites Tampa Bay
Tampa REIA – June 12th
at the

Doubletree Suites Tampa Bay
Negotiating Like a Pro
with Jimmy Napier
Tampa REIA Members Can Attend at No Charge & Guests for $10.
RSVP Online Now to Attend the Meeting.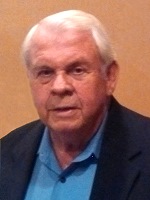 Tampa REIA is very excited to announce that Jimmy Napier will be our special guest speaker this month on Thursday, June 12th at 6PM at the Doubletree Suites Tampa Bay located at 3050 North Rocky Point Dr West in Tampa, FL.
Jimmy is a real estate investing legend known for his skill in negotiation. Jimmy's talks are always fun and interesting. He delivers great information through his stories and real world examples.
Thousands of seasoned investors have followed him for decades. They come to hear his unique presentation of knowledge and advice so they can continue to grow their business in response to changing times.
That is why so many investors were saddened when he retired from teaching a few years ago. There was a big void to investors who never thought they would be able to hear Jimmy again. His advice was so important, so unique, and so very logical.
But luckily for us, Jimmy couldn't stay away from teaching people for very long. He's been back for a little while, so don't miss your chance to learn from a living legend while you can.
And be sure to bring your real estate investing questions. Jimmy loves to answer your questions and to assist you in any way he can.

A former farm boy from Chipley, Florida who has amassed personal wealth and Knowledge by practicing creative real estate investing. Jimmy is the author of the best selling book Invest in Debt, a monthly newsletter entitled The Money Maker Report and numerous courses on investing in paper and single family homes.
He has been named twice by his peers as the Outstanding Educator at the Creative Real Estate Expo. He has been selected as Exchanger of the Year for the State of Florida and has also been inducted into the Exchangers' Hall of Fame.
Jimmy Napier's achievements, humility and humanitarianism could serve as an inspiration to all of us. He has that rare ability to teach the average person how to win.
*Meeting Agenda
6:00 pm: Meet, Greet & Networking
6:30 pm: Announcements, Introductions, Haves & Wants
7:30 pm: Negotiations with Jimmy Napier
9:30 pm: Late Night Networking at Whiskey Joe's Bar & Grill
*Please Note: Meeting agenda is subject to change.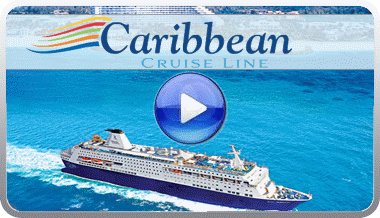 WIN A CRUISE: All participants who attend the Tampa REIA Meeting will entered into a drawing for a chance to win a *Complimentary 2 Day Cruise to the Bahamas with Caribbean Cruise Line! *You must be present at the meeting to win. The 2 day Cruise does not include port fees, transportation and taxes.
Late Night Networking at Whiskey Joe's Bar & Grill

After the conclusion of the Tampa REIA Main Meeting (around 9:30PM), we will be reconvening at Whiskey Joe's Bar & Grill located at 7720 West Courtney Campbell Causeway in Tampa for the "Meeting after the Meeting". Come eat, drink, network and have fun with us as hang out late into the night on Tampa Bay!