Archive for August, 2013
Posted on August 27, 2013 by
Thurs, Sept 12th @ 6:00 PM – Doubletree Suites Tampa Bay
Join us at Tampa REIA on Sept 12th for an interactive presentation on…
Real-World Creative Deal Structuring
With Pete Fortunato and Bill Cook
Two Masters at Creative Deal Structuring and Financing
Members can attend at NO CHARGE and Guests for Only $10 at the Door.

You meet with a seller.  The seller is VERY motivated and DESPERATE to sell.  You've been looking for a deal just like this one!  Three Questions: How are you gonna fund it?  How are you gonna structure it?  And once you have it, what are you gonna do with it? Do you know how to use creative deal structuring and financing to make the IMPOSSIBLE deals POSSIBLE?
This meeting is like no other!  There's no hype and no bla-bla-bla!  Come participate as two experienced investors, Peter Fortunato and Bill Cook, with nearly 70 years of combined real estate investing experience use real-world examples to show how you can make the impossible deals possible.
WARNING: This is NOT a sit-on-your-fanny-and-watch-the-show meeting.  We want YOU to be part of the meeting and help us find the best ways a deal can be put together!
HERE'S HOW IT WORKS:
Pete and Bill will give you the following information about the seller and the seller's property:
A description of the property and its current fair-market value
What needs to be rehabbed and the estimated cost of rehab
Loans and liens against the property
The seller's situation ("Why they want to sell such a nice house like this.")
What the seller wants
Next, there will be a group discussion about how to best structure and fund the deal.  Then Pete and Bill will reveal what they'd do and why they'd do it that way. 
Wouldn't you agree that this meeting is an INCREDIBLE opportunity to climb into the minds of two experienced real estate investors and see how their brains work as they construct win-win deals?  How they not only make the impossible deals possible – but make them PROFITABLE?!!!
And it keeps getting better: Pete and Bill will also discuss how they fund their deals WITHOUT going to banks.  Woe unto anyone who dares say that they can't do a deal because they can't get a bank loan.  This is your only warning: If you say, "I can't do the deal because I don't have the money," you'll be on the receiving end of Bill's deadly accurate marshmallow gun!!!
HERE ARE SOME OF THE STRUCTURING TECHNIQUES PETE AND BILL WILL TOUCH ON:
Owner-carryback Financing
Using Private Money Lenders
Subject-to Deals
Deed for Note Deals
Lonnie Deals
Master Leases
Options
BONUS #1: Pete will show you his Benefit's House.  Most investors think a deal consists of just one thing: the house.  Actually, a deal has eight parts: Growth, Income, Amortization, Profits, Management, Tax Benefits and Use.  You want to be there when Pete talks about how he uses the different parts to make a deal work!
BONUS #2: Bill has knocked on homeowners' doors for a living for more than 35 years.  He'll show you exactly what he does at a seller's door to get 8 out of 10 sellers to invite him in to see their home.  
Come early!  Come ready to learn!  Come with pad and pen!  Come ready to participate! Come join us at Tampa REIA on Thursday, September 12th at 6:00 PM at the Doubletree Suites Tampa Bay located at 3050 North Rocky Point Dr West in Tampa, FL!
This real estate investors meeting will be like no other meeting you've ever attended.   Your mind will NEVER be able to SHRINK back to its before-the-meeting size!  After this meeting, you're gonna need a new and bigger hat!  And after this meeting, you're gonna KNOW WHAT'S POSSIBLE!!!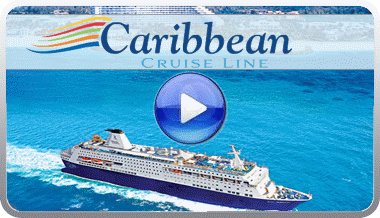 WIN A CRUISE: All participants who attend the Tampa REIA Meeting will entered into a drawing for a chance to win a *Complimentary 2 Day Cruise to the Bahamas with Caribbean Cruise Line! *You must be present at the meeting to win. The 2 day Cruise does not include port fees, transportation and taxes.
Late Night Networking at Whiskey Joe's Bar & Grill

After the conclusion of the Tampa REIA Main Meeting (around 9:30PM), we will be reconvening at Whiskey Joe's Bar & Grill located at 7720 West Courtney Campbell Causeway in Tampa for the "Meeting after the Meeting". Come eat, drink, network and have fun with us as hang out late into the night on Tampa Bay!