Archive for June, 2013
Posted on June 10, 2013 by
Thurs, June 13th @ 6:00 PM – Doubletree Suites Tampa Bay
Join us at Tampa REIA on June 13th to Discuss…
Land Trusts, Lead Generation & Real Estate Investor Friendly Title Services
with Larry Harbolt, Dustin Griffin & Walter DeVenne
Members can attend at NO CHARGE and Guests for Only $10 at the Door.
Come join us at Tampa REIA on Thursday, June 13th at 6:00PM at the Doubletree Suites Tampa Bay located at 3050 North Rocky Point Dr West in Tampa, FL where we will be discussing several important
topics on…
Using Land Trusts: Long time real estate investor and creative seller financing trainer, Larry Harbolt, will be with us on Thursday evening to discuss the importance of using "Land Trusts" to purchase and/or hold your real estate investments and to answer all your land trust related questions.
Lead Generation: Tampa REIA Executive Director, real estate investor and marketing enthusiast, Dustin Griffin, will be discussing various ways to generate motivated buyer and seller leads, taking your questions and comments and answering all your real estate marketing related questions.
Investor Friendly Title Services: The Chief Marketing Officer and Partner for Clear Title America, LLC, Walter DeVenne, along with his real estate closing attorney, will be discussing the services they provide for real estate investors and answering your closing related questions at the meeting.
So come join us at Tampa REIA to get your questions answered on these
exciting and important topics. See you there!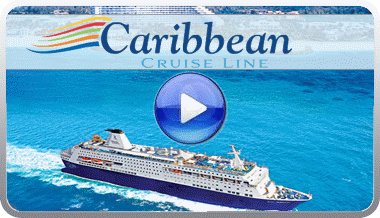 WIN A CRUISE: All participants who attend the Tampa REIA Meeting will entered into a drawing for a chance to win a *Complimentary 2 Day Cruise to the Bahamas with Caribbean Cruise Line! *You must be present at the meeting to win. The 2 day Cruise does not include port fees, transportation and taxes.
Late Night Networking at Whiskey Joe's Bar & Grill

After the conclusion of the Tampa REIA Main Meeting (around 9:30PM), we will be reconvening at Whiskey Joe's Bar & Grill located at 7720 West Courtney Campbell Causeway in Tampa for the "Meeting after the Meeting". Come eat, drink, network and have fun with us as hang out late into the night on Tampa Bay!