Tampa Bay Real Estate Investor Meetings

The Main Tampa REIA Monthly Meeting is held on the 2nd Thursday of each month at 6:00PM at the Doubletree Westshore located at 4500 W Cypress St, Tampa, FL next to Charley's Steak House. This is our Main Tampa REIA Meeting for the month. There will also be Late Night Networking, aka the "meeting after the meeting", at a nearby restaurant.
---

The Onsite Renovation Group (ORG) is an exciting new educational and networking group for both new and seasoned investors that focuses on the acquisition, renovation and retail resale (fix and flip) or rental (buy and hold) of single and multi family residential homes. The Onsite Group meets on the 3rd Tuesday of each month at 1:00PM at an active renovation site, build site or rental property which will vary from month to month and be announced prior to the meeting on the Tampa REIA Calendar. Read More >>
---

The Beginning Investors Group Online (The "Big O" or BIGO) is an new online educational group that currently meets on the 4th Wednesday at 7PM ET for new investors who are just getting started in real estate investing as well as "new again" real estate investors who've taken a few years off and are looking to get back in the game. We will be bringing in local and national real estate experts to teach new investors how to survive and thrive in our ever changing economy and real estate market. The entire purpose of this group is to help new investors get their first deal and help new again investors get their next deal. Read More→
---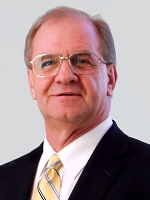 This group meets every Monday at 7PM at the Hibachi Buffet located at 7610 49th St N, Pinellas Park, FL. This is a very diverse group of people interested in discussing all aspects of Real Estate Investing. Whether you are just starting out or are very experienced in investing, this is THE place to be on Monday evenings at 7PM. Come join us for an evening full of networking, learning and fun. Read More→
---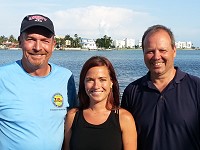 Come join your fellow real estate investors in a fun networking atmosphere at the Beach REIA held on the 3rd Wednesday of each month at 6:30PM at Hooters located at 192 W, Boardwalk Pl E, Madeira Beach, FL 33708. Our goal is to get the Real Estate Investing community together in a fun setting where we can discuss opportunities, ideas, brainstorm, network, and figure out additional ways to help each other make more money investing in real estate. Read More→
---
The Tampa/Clearwater Real Estate Group meets every other Wednesday from 11:30 AM to 1:30 PM at Joe's Crab Shack located at 2730 Gulf to Bay Blvd in Clearwater, FL. Contact Jim Miera at 727-415-6325 for more information.
---