Archive for December, 2013
Posted on December 3, 2013 by
Thurs, Dec 12th at 6:30 PM in Tampa, FL
Tampa REIA – December 12th
How to Create a $10,300 Monthly Positive Cash Flow Without Having to Deal with a Single Tenant!
With Special Guest, Bill Ham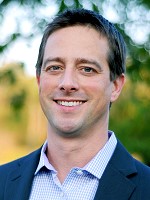 On Thursday, December 12th at the Tampa REIA Meeting, Bill Ham will teach you how to create a $10,300 per month positive cash flow and become a multi-millionaire in five years or less by investing in single family houses and then transitioning into apartment buildings!
Bill is a student and colleague of David Lindahl and has been investing in real estate for over 8 years where he has built a 400 unit real estate portfolio in middle Georgia without ever walking into a bank and putting money down. He created his entire real estate investing portfolio using creative and seller financing.
Join Bill at Tampa REIA where he will teach you:
How to Recognize Market Cycles and Use Them to Become Wealthy Fast!
How To Find Good Quality Management Companies to Manage Your Tenants so You Don't Have to!
The 5 Steps To Creating Wealth Through Real Estate Investing
How to Find Motivated Sellers of Apartment Buildings and Get Them to Call You!
How to Analyze an Apartment Building in 3 minutes or Less to Determine if It's a Deal!
The 6 Value Plays that You Should Look for in Every Deal—Finding Just One Can Make You a Fortune!
How to Explode Your Wealth Using 1031 Tax Free Exchanges!
Why There is Far Less Risk Owning Apartment Houses!
How to Refinance and Get Chunks of Cash—Tax Free!
Many Other Money Making Systems and Strategies
And much, much more including answers to your questions…
Come join Bill and the rest of us at the Tampa REIA Meeting on Thursday, December 12th at 6:30PM at the Doubletree Suites Tampa Bay located at 3050 North Rocky Point Dr West in Tampa, FL and learn how to invest in apartment buildings without using your own cash or credit.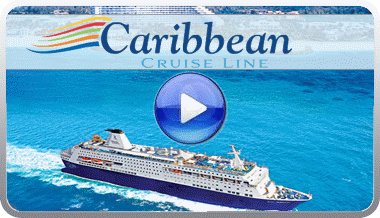 WIN A CRUISE: All participants who attend the Tampa REIA Meeting will entered into a drawing for a chance to win a *Complimentary 2 Day Cruise to the Bahamas with Caribbean Cruise Line! *You must be present at the meeting to win. The 2 day Cruise does not include port fees, transportation and taxes.
Late Night Networking at Whiskey Joe's Bar & Grill

After the conclusion of the Tampa REIA Main Meeting (around 9:30PM), we will be reconvening at Whiskey Joe's Bar & Grill located at 7720 West Courtney Campbell Causeway in Tampa for the "Meeting after the Meeting". Come eat, drink, network and have fun with us as hang out late into the night on Tampa Bay!