Archive for February, 2017
Posted on February 27, 2017 by
Thurs, March 9th at 6PM @ Doubletree Suites Tampa Bay
Tampa REIA – March 9th
at the

Doubletree Suites Tampa Bay
Tenant Management
Change Your Paradigm & Change Your Results!
With Special Guest, David Tilney
Tampa REIA Members Can Attend for no charge.
Guests Can RSVP Online Now for $15 or Pay $20 at the Door.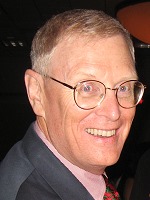 Mention the words landlord and tenant in the same sentence and most people think of conflict. David Tilney wants to rewire your brain and change that thinking. He has been managing property and tenants since 1978 and believes that landlords and tenants can cooperate to achieve more benefits for both parties. David believes that his tenants are his greatest assets and that managing rentals is the lazy man's way to play the real estate game.
Come listen to a different point of view from a landlord who loves what he does. Come join us at Tampa REIA on Thursday, March 9th at 6PM at the Doubletree Suites Tampa Bay located at 3050 North Rocky Point Dr West in Tampa, FL where David Tilney will share tools to help you avoid landlord burnout. David will turn the traditional view of property management upside down and do his best to convince you that tenants are not a necessary evil.
David Tilney graduated from the University of Denver in 1973 with a degree in psychology. He started investing in rental property in 1978 and has been managing property since 1980. David enjoys his landlord – tenant relationships and has spent 26 years teaching other landlords how to become better landlords and to avoid burnout. Please come meet David and the meeting and allow him to share his many years of experience with you!


Tampa REIA Members Please RSVP on Meetup.com

As always, Tampa REIA Members can attend the event at no charge and Non-Members can Register Online for $15 or pay $20.00 at the door. Be sure to bring your business cards and flyers and join us for an evening of real estate deals, vendors, networking, education and fun! See you there!
*Meeting Agenda
6:00 PM: Tampa REIA Meeting in Tampa
6:15 PM: Announcements, Introductions, Haves & Wants
7:30 PM: Panel Discussion with David Tilney
9:30 PM: Late Night Networking at Bahama Breeze
*Please Note: Meeting agenda is subject to change.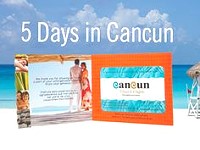 WIN A 4 NIGHT STAY IN CANCUN: All participants who attend the Tampa REIA Meeting will entered into a drawing for a chance to win a *Complimentary 5 Day, 4 Night Stay in Cancun! *You must be present at the meeting to win. Giveaway does not include dining, transportation, transfers, taxes, upgrades, etc.
9:30PM: Late Night Networking at Bahama Breeze
Late Nite Networking at Bahama Breeze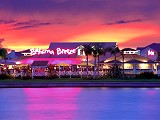 After the conclusion of the Tampa REIA Main Meeting (around 9:30PM), we will be reconvening at Bahama Breeze located at 3045 N Rocky Point Dr E in Tampa for the "Meeting after the Meeting" with Tampa REIA Crew. Come eat, drink, network and have fun with us as hang out late into the night on Tampa Bay!