Archive for October, 2012
Posted on October 24, 2012 by
Thurs, November 8th @ 6:00 PM – Doubletree Suites Tampa Bay
"If You Can't Do It One Way,
Can Do It Another"with Special Guest, Peter Fortunato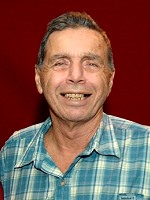 We are very excited to announce that Peter Fortunato will be our main speaker for our Tampa REIA Meeting on Thursday, November 8th at 6:00 PM at the Doubletree Suites Tampa Bay located at 3050 North Rocky Point Dr West in Tampa, FL. Pete is, without a doubt, one of the best creative real estate investing teachers in the country and he is coming to share his insights with you.
What makes Pete so special? Pete has been building, structuring, manipulating, and managing real estate investment transactions and portfolios for more than 45 years and knows how to creatively structure deals in ways that make impossible deals possible.
Upon graduating from high school in 1965, Peter went right into the real estate business. He attended seminars and read at every opportunity. He sought out and learned from many mentors and benefited from the example and counsel of his father who encouraged him and supported him from the beginning.
He finished college with a clientele and an investment portfolio. By 1975 his investment income had eliminated his need for fees from clients to fund his lifestyle.
Today, Pete continues to teach and to attend real estate and investment seminars and meetings regularly. He is respected for his clear and patient explanations of investment concepts and transactions. He believes that transactions, which you can be proud of, result from carefully conceived goals and plans followed by purposeful actions and scrupulous documentation.
If you want to learn how to construct win-win real estate deals from one of the best minds in the business, come join us at Tampa REIA on Thursday, November 8th where Pete will be doing a presentation on creative deal structuring called "If You Can't Do It One Way, You Can Do It Another". You will be glad you did!
Late Night Networking at Whiskey Joe's Bar & Grill

After the conclusion of the Tampa REIA Main Meeting (after 9PM), we will be reconvening at Whiskey Joe's Bar & Grill located at 7720 West Courtney Campbell Causeway in Tampa for the "Meeting after the Meeting". Come eat, drink, network and have fun with us as hang out late into the night on Tampa Bay!