Tampa Bay Real Estate Investor Meetings
The Main Tampa REIA Monthly Meeting is held on the 2nd Thursday of each month at 6:00PM at the Doubletree Suites Tampa Bay located at 3050 North Rocky Point Dr West in Tampa, FL just off the Causeway. This is our Main Tampa REIA Meeting for the month. There will be Late Nite Networking at the "meeting after the meeting" starting after 9:30 PM at Bahama Breeze located at 3045 N Rocky Point Dr E in Tampa immediately after the Main Meeting. Read More→
---

The Tampa REIA Beginning Investors Group (BIG) is an educational and networking special interest group for new investors that meets on the LAST THURSDAY of each month from 6:00 PM to 9:00 PM at the Hilton Tampa Airport Westshore located at 2225 N Lois Ave in Tampa, FL. There will be lots of learning and lots of networking. Bring your deals and your haves, wants and needs to the meeting for discussion. Read More→
---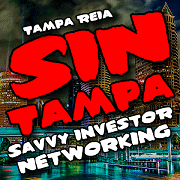 Savvy Investor Networking (SIN) is a Tampa REIA Networking Subgroup that meets for the very first time on 2nd Wednesday at 6:30PM at Del Frisco's Grille located at 4138 W Boy Scout Blvd in Tampa (Westshore). The purpose of this group is to bring the local real estate investing community together in a fun, festive environment where we can network, discuss real estate opportunities, share resources, brainstorm ideas, ask questions, get answers and figure out additional ways to support one another, our community and all make more money.
---

The Onsite Renovation Group (ORG) is an exciting new educational and networking group for both new and seasoned investors that focuses on the acquisition, renovation and retail resale (fix and flip) or rental (buy and hold) of single and multi family residential homes. The Onsite Group meets on the 3rd Tuesday of each month at 1:00PM at an active renovation site, build site or rental property which will vary from month to month and be announced prior to the meeting on the Tampa REIA Calendar. Read More >>
---

The Beginning Investors Group Online (The "Big O" or BIGO) is an new online educational group that currently meets on the 4th Wednesday at 7PM ET for new investors who are just getting started in real estate investing as well as "new again" real estate investors who've taken a few years off and are looking to get back in the game. We will be bringing in local and national real estate experts to teach new investors how to survive and thrive in our ever changing economy and real estate market. The entire purpose of this group is to help new investors get their first deal and help new again investors get their next deal. Read More→
---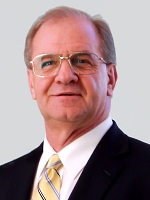 This group meets every Monday at 7PM at the Hibachi Buffet located at 7610 49th St N, Pinellas Park, FL. This is a very diverse group of people interested in discussing all aspects of Real Estate Investing. Whether you are just starting out or are very experienced in investing, this is THE place to be on Monday evenings at 7PM. Come join us for an evening full of networking, learning and fun. Read More→
---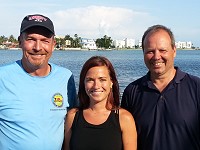 Come join your fellow real estate investors in a fun networking atmosphere at the Beach REIA held on the 3rd Thursday of each month at 6:30PM at Hooters located at 192 W, Boardwalk Pl E, Madeira Beach, FL 33708. Our goal is to get the Real Estate Investing community together in a fun setting where we can discuss opportunities, ideas, brainstorm, network, and figure out additional ways to help each other make more money investing in real estate. Read More→
---

The Creative Real Estate Exchangers (CREE) is group of Real estate investors and exchangers who meet every week with the sole purpose of finding inventory (real estate, cash, paper, vehicles and all kinds of goods, services and currency) and creating transactions that benefit everyone involved. CREE meets every Thursday at 9:00 AM at the Denny's Restaurant located at 4999 34th St N in Saint Petersburg, FL. Read More→
---
The Tampa/Clearwater Real Estate Group meets every other Wednesday from 11:30 AM to 1:30 PM at Joe's Crab Shack located at 2730 Gulf to Bay Blvd in Clearwater, FL. Contact Jim Miera at 727-415-6325 for more information.
---
The Sarasota Real Estate Investors Association has a weekly lunch meeting every Wednesday from Noon to 1:30 PM at the Oriental Buffet located at 4458 Bee Ridge Rd in Sarasota, FL. Contact Jim Willig at 941-927-0040 for more information. Visit Website→
---
The Sarasota Real Estate Investors Association's "New Investor Workshop" meets on the first Thursday of each month from 7PM to 9PM at the Bank of America Community Room located at 1237 Stickney Point Rd in Sarasota, FL. Contact Jim Willig at 941-927-0040 for more information. Visit Website→