Foreclosures and Probates Daily

Foreclosures & Probates Daily is a nationwide lead provider for Investors, Realtors and Attorneys. We provide leads to suit your real estate needs such as Probates, Pre Probates, Inheritance, Lis Pendens, Auctions, Absentee Owners, Tax lates and Cash Buyers just to name a few.
We have been in business since 2004. We are the Internet's number one destination for the most detailed, timely and accurate information. The leads provided by Foreclosures and Probates Daily will have real estate attached and will be delivered fresh. Property appraisers information is included on most properties saving you valuable time on certain data types.
Call Tangie at
(813) 563-0005 Ext 2
for a FREE Demo!
Mention you were referred by Tampa REIA
& get 20% off your leads!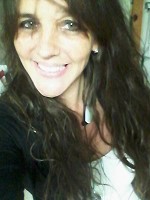 Foreclosures & Probates Daily Company
P.O. Box 1853
Brandon, FL 33509
Contact: Tangie Cousins
Phone: (813) 563-0005 Ext 2
Cell: (863) 698-3550
Email Tangie@ForeclosuresDaily.com