Marketing Magic Lady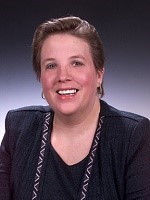 Kathy Kennebrook has created a marketing machine for your real estate business; providing the tools and systems you need to find and follow up with sellers and buyers to get your properties bought and sold quickly. Her topic is Turbo Charging Your Buying Machine, and Running Your Real Estate Investing Business on Auto-pilot. Kathy will share all of her insider secrets of the ins and outs of buying and selling houses quickly no matter what your real estate market is doing.
You're going to learn how Kathy generates a seven figure income using her unique direct mail strategies to locate qualified motivated sellers and buyers, then how she automates the follow up, and the buying process. And…she'll show you how to do the same thing in your pajamas without licking a single stamp. She is also going to teach you how you can automate the offer making and follow up process with these motivated sellers without ever leaving your desk.