South Coast Lenders

South Coast Lenders, Inc is a local Florida Private Lending operation, servicing our clients since 1986. We have the money in the bank to help you purchase or refinance your non-owner investment properties. Fix & Flip purchase and cash out refinances. $100,000 to $1,000,000.00 funding in three to five days after initial contact.
We are the lowest cost lender in the Tampa Bay area. You keep the profit on your project instead of giving it away to the lender. Call us anytime with your other loan bids and we promise to beat their loan terms. We work with borrowers direct and welcome Broker cooperation.
Private Money to Lend for Real Estate Investments
Easy qualifying, any type of credit
Loan amounts based on equity, not credit
Purchase or Refinance loans
Very Competitive Interest Rates
Minimum Loan $100,000.00
Maximum Loan $1,000,000.00
Must have Real Estate as collateral
Call today and explain your situation
Money in 5 days (or less)
Perfect for Flipper Loans
221 Windward Passage
Clearwater Beach, FL 33767
Toll Free: (844) 334-9500
Cell: (714) 305-4020
Email Gene Dorn at Gene@MisterHardMoney.com
Visit South Coast Lender's Website at MisterHardMoney.com
NMLS Corporate 1476499 – NMLS Individual 087212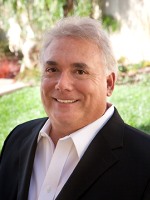 Gene Dorn has been in the mortgage business and Hard Money lending business for over 30 years! His experience is invaluable to both borrowers and investors. Gene graduated with a BA in Business from St. Louis University. From there he worked as Loan Officer in CA and then started his own business, South Coast Mortgage & Investments.
Gene diversified his business and moved to Florida where he continues to originate private money loans under the South Coast Lenders company name. This is the same company but registered in Florida instead of California.
After Gene built up his business he has been originating $20-$30M in new loans per year for over 20 years (YES! even through the mortgage crisis around 2008). There are not many Hard Money lenders in the US with the knowledge, expertise, and experience possessed by Gene. If there is a loan to be made, Gene will find a way to make it!