Members Only Downloads & Bonuses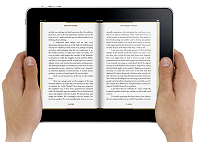 INSTRUCTIONS: Click on any of the links below to download your member bonuses. Availability of these Tampa REIA Member downloads and bonuses are subject to change at any time, for any reason, at Tampa REIA's sole and absolute discretion. Please do NOT redistribute these downloads and bonuses without written permission.
About the Downloadable File Types Used Below:


PDF – Use Abobe Reader or some other PDF software to open this file.


Zip – Use WinZip, WinRar or some other Zip software to open this compressed file.


MP3 Audio – Use a MP3 Player to listen to this audio file.


MP4 Video – Upse a MP4 Player to watch this video file.


MSI – Use Microsoft Windows to open and install this Microsoft Installer file.
Sorry, this content is for members only.
If you are already a Tampa REIA Member, please login below. Otherwise, click here to Join Tampa REIA to access this content and more!