Learn All About Asset Protection at Tampa-Clearwater Real Estate Group on June 13, 2018
Posted on June 12, 2018 by
Wed, June 13th at 11:30AM @ Joe's Crab Shack, Clearwater, FL
All About Asset Protection
Wed, June 13th at 11:30AM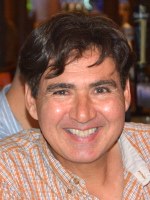 The Tampa-Clearwater Real Estate Group meets Wednesday, June 13th and every other Wednesday from 11:30 AM to 1:30 PM at Joe's Crab Shack located at 2730 Gulf to Bay Blvd (Hwy 60) in Clearwater, FL.
Our guest speaker for Wednesday, June 13th will be Tim Mockler who will be speaking on Asset Protection! Tim has been investing for well over 40 years in the Tampa Bay Area and holds a wealth of real estate experience! Join the group for a bunch of FUN, networking & GREAT information!
The Tampa-Clearwater Real Estate Group offers a great forum for networking, pitching properties and awesome real estate information including excellent guest speakers that cover very interesting real estate subject topics. Contact Jim Miera at 727-415-6325 for more information.