Learn How to Make Multiple Offers in Minutes at PPG Coaching
Posted on November 4, 2019 by
Wed, November 13th at 6:30PM-10PM in Clearwater, FL
Property Protégé Group Coaching
How to Make Offers in Minutes
& Run Your Entire REI Business in the Palm of Your Hands!
Wed, Nov 13th at 6:30PM-10PM
Would You Like to Learn How to Invest in Real Estate with a Team of Like Minded Investors?
Attend Your 1st Meeting at NO CHARGE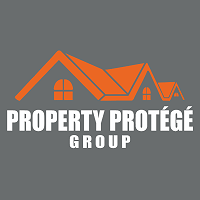 Are you wanting to learn how to invest in real estate but don't know where to begin, how to really crank things up or don't want to do it alone?
If so, please join us Wed at 6:30PM at the Property Protege Group hosted by Don DeRosa and Dustin Griffin. This Month we meet at the 1727 Coachman Plaza Dr, Clearwater, FL at 6:30PM.
ALL TAMPA REIA MEMBERS ARE WELCOME TO ATTEND THEIR FIRST PPG MEETING AT NO CHARGE, but seating is extremely limited, so arrive early to get a seat.
In a competitive market it is absolutely essential that you understand how to make offers very very quickly. It could mean the difference between a complete waste of your time because someone beat you to it,or the deal of a lifetime.
Understanding your numbers and your ability to quickly assess ARV (After Repair Value), repairs, holding costs and selling costs are the corner stones of every successful real estate business. Knowing how to do this and do it accurately is not very difficult. However, doing it accurately and QUICKLY is something totally different.
In this session, we are going to show you how to not only figure out what your ARV is quickly and accurately as possible, but also show you how you can make offers lightning fast. We're also going to show you how to run your entire business from the palm of your hands.
Becoming a mobile real estate investor is more important now than ever before. Being able to do your due diligence, evaluate properties, sign contracts and manging everything from contract to close right in the palm of your hands is no longer just a nice thing to have. It is now an essential part of every real estate investor. It will give you the edge that you need in a very competitive market place.
We will show you:
What are the most important questions to ask sellers every time you meet them (16 to be exact)
How to determine After Repair Value in seconds
How to SWAG repairs lightning fast so you can get your house under contract before anyone else
How to sign contracts, order title and finish all your paperwork before you ever leave the sellers house
How to perform hours of due diligence in minutes just by a few clicks of a button
How to find sellers in seconds
How to eliminate old antiquated filing systems and put it in the palm of your hands
How to never lose information every again
Plus a whole lot more…
If you want to take your real estate business to the next level, then you don't want to miss this meeting. We look forward to seeing you there!


The Property Protege Group (PPG) is a private coaching group led by Don and Dustin that meets in-person in Tampa, Atlanta or Online via Facebook Live for PPG Members that cannot attend in-person (Replays are available for PPG members who can't attend live). The first part of the meeting is educational and the second part is where we evaluate your deals and decide if they are a deal or no deal.
If you are interested in becoming a better, more profitable investor, those of us in PPG are here to help! PPG was created for new investors and existing investors who want to take their investing to the next level and beyond with the help of others!
If you are interested in learning more about the PPG program, we invite our Tampa REIA Members to attend their first Tampa PPG Meeting as our guest at 6:30PM so you can check us out. We look forward to seeing you there!
If you would like to take your investing business to the next level, don't miss the opportunity to be a part of the Property Protégé Group!