Archive for July, 2012
Posted on July 3, 2012 by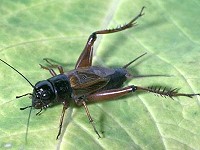 A few minutes before this month's real estate investors meeting began, I asked, "Who has done an interesting deal this month?" About 20 people milling around stared at me blankly. No one said anything. Crickets.
"So no one has done any deals this month? This is great news," I said. A lady asked, "Why is this great news?" I answered, "Because we're about to have our first ah-hah moment of the night."
I asked each of the 20 people, "How many sellers have you met with in the past month?" Altogether, the group had met with at total of ten sellers – ten sellers, that's it.
Next, I asked, "What's the real reason no one has done a deal in the last month?" A guy answered, "We haven't seen enough sellers." "Exactly!" I exclaimed. Read More→