How Many Sellers Have YOU Seen?
Posted on July 3, 2012 by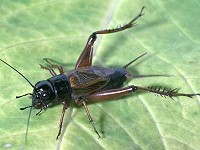 A few minutes before this month's real estate investors meeting began, I asked, "Who has done an interesting deal this month?" About 20 people milling around stared at me blankly. No one said anything. Crickets.
"So no one has done any deals this month? This is great news," I said. A lady asked, "Why is this great news?" I answered, "Because we're about to have our first ah-hah moment of the night."
I asked each of the 20 people, "How many sellers have you met with in the past month?" Altogether, the group had met with at total of ten sellers – ten sellers, that's it.
Next, I asked, "What's the real reason no one has done a deal in the last month?" A guy answered, "We haven't seen enough sellers." "Exactly!" I exclaimed.
"And how do you fix this problem?" I asked. As a group they answered, "We need to meet with a lot more sellers." Welcome to the Holy Grail of real estate investing: You gotta meet face-to-face with a lot of sellers on a regular basis!
We get a lot of calls from real estate investors who are down in the dump. When I get one of these woe-is-me calls, my first three questions are: 1) How many sellers have you seen this week? 2) How many sellers have you seen this month? 3) How many sellers have you seen this year? You'd be surprised how often the answer to all three questions is zero!
The good thing is, once the investor recognizes the problem, it's a simple problem to fix: Go meet with a lot of sellers. (Notice I said that it's a "simple," – not "easy" – problem to fix.)
Every morning, I print a new to-do list. At the top of the list are three numbers – these are numbers that I track religiously: 1) How many sellers have I met with this month; 2) How many sellers have I met with this year; 3) How many properties have we bought this year.
I can't emphasize strongly enough how important it is to track your numbers. Doing so allows you to know when you're not seeing enough sellers. It also lets you know how many sellers you have to meet with to find a deal worth doing. For example, right now, I have to meet with 9.75 sellers in order to find one good deal.
Once you know your ratio, the math – and success – comes pretty easy. Let's say your ratio is 1 in 20 – for every twenty sellers you meet with, you find one deal – and your goal this year is to do three deals. Now do the math: 20 sellers x 3 deals = 60 sellers. In other words, to reach your goal of 3 deals this year, you must meet with at least 60 sellers.
We urge you to track your numbers every day. It will help you to stay on track and reach your real estate investing goals.

Bill & Kim Cook are a husband and wife real estate investing team. They live in Adairsville, Georgia and have been investing in real estate since 1995. They specialize in buying single-family homes, mobile homes and mobile home parks. They also run North Georgia REIA and teach folks how to successfully invest in real estate.