Tampa Real Estate Investors Alliance Blog
Posted on July 1, 2016 by
Thurs, July 14th at 6PM @ Doubletree Suites Tampa Bay
Tampa REIA – July 14th
at the

Doubletree Suites Tampa Bay
Make Money in Real Estate
& Don't Die Trying!
Learn Real Estate Safety First
Tampa REIA Members Can Attend for NO CHARGE.
Guests Can RSVP Online Now for $15 or Pay $20 at the Door.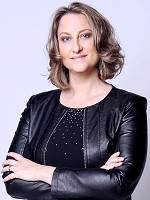 We are excited to announce that Andy "Andrea" Tolbert will be our special guest speaker at the Tampa REIA Meeting on Thursday, July 14th at 6PM at the Doubletree Suites Tampa Bay located at 3050 North Rocky Point Dr West in Tampa, FL. Andy will be doing a 100-minute presentation on "Real Estate Safety" for Real Estate Investors and Realtors. In fact, if you are a licensed real estate agent, this presentation is worth 2 CE credits.
With recent attacks in Florida and throughout the country, Real Estate Safety has become a hot topic. Even before such senseless attacks, Andy was just like you… not thinking about if it was safe to go to empty houses alone or meet complete strangers in a vacant home, until a few close calls made her change her thinking.
Andy has been an investor, trainer, and real estate broker for almost 20 years, and has been a director of the Orlando REIA group for almost just as long. She's also an NRA and USCCA firearms instructor and has been certified in self-defense and crime prevention techniques by various law enforcement training agencies. Now she travels around Florida teaching safety techniques to all parts of the real estate industry, including Realtors, investors, lenders, title companies and more.
During Andy's 100-minute "Real Estate Safety" presentation, you will learn:

The #1 secret to not becoming a victim
Key questions to ask over the phone to weed out the fakers
How to prescreen potential buyers & sellers
How to successfully and safely hold an open house
What to do when you're showing or viewing houses
How and where to park
Simple self-defense tools and techniques and how to use them
2 Hours of Specialty CE Credit for Florida real estate licensees!
And much, much more!
Whether you're buying, selling, or renting… you come in contact with lots of people, and unfortunately not all of them have your best interests in mind. Come to our meeting on the July 14th and learn some simple, inexpensive, and easy to implement changes you can make right away to keep yourself and those you love safe. By the way, don't be confused, this is NOT a Vegas style comedy show, although you'll be laughing all night!
Don't miss this great opportunity to learn how to defend and protect yourself when your out in the real world buying and selling houses and enjoying life! All this is happening at the Tampa REIA main meeting on Thursday, July 14th at 6PM at the Doubletree Suites Tampa Bay located at 3050 North Rocky Point Dr West in Tampa, FL.


Tampa REIA Members Please RSVP on Meetup.com

As always, Tampa REIA Members can attend the event at no charge and Non-Members can Register Online for $15 or pay $20 at the door. Be sure to bring your business cards and flyers and join us for an evening of real estate deals, vendors, networking, education and fun! See you there!
SPECIAL BONUS SESSION!
Learn to Shoot a Pistol & Get Your FL Conceal Carry Permit!

Have you been thinking about learning to shoot a pistol? Have you made the decision to get your Florida concealed carry license (CWFL) but haven't gotten around to doing so? On July 14th you'll have the chance to get this done once and for all with some of your fellow real estate investors and agents!

Well, Andy and her husband Tim have agreed to come to Tampa early and hold a private "Intro to Pistol" Class just for our Tampa REIA Members and guests! Their classes are normally $100 but she's giving our members a discount to only $85 and that INCLUDES your range fees, class fees, guns/ammo, certificate of completion (to apply for your CWFL permit) and more!

This class will be limited to 10 students and there are 2 instructors, so you will be getting a very personalized almost 1-on-1 instruction session. Don't miss this chance to learn to shoot and qualify to get your CWFL!
Register now at: Pistol.TampaREIA.com
The "Intro to Pistol" Class will take place on Thursday, July 11th from Noon to 4PM at Shoot Straight located at 4594 Ulmerton Rd in Clearwater, FL.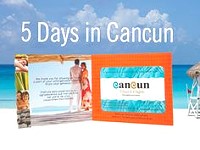 WIN A 4 NIGHT STAY IN CANCUN: All participants who attend the Tampa REIA Meeting will be entered into a drawing for a chance to win a *Complimentary 5 Day, 4 Night Stay in Cancun! *You must be present at the meeting to win. Giveaway does not include dining, transportation, transfers, taxes, upgrades, etc.
*Meeting Agenda

NOON: "Intro to Pistol" Class in Clearwater
6:00 PM: Tampa REIA Meeting in Tampa
6:15 PM: Announcements, Introductions, Haves & Wants
7:30 PM: Main Presentation with Andy Tolbert on "Real Estate Safety"
9:30 PM: Late Night Networking at Whiskey Joe's Bar & Grill
*Please Note: Meeting agenda is subject to change.
Late Night Networking at Whiskey Joe's Bar & Grill

After the conclusion of the Tampa REIA Main Meeting (around 9:30PM), we will be reconvening at Whiskey Joe's Bar & Grill located at 7720 West Courtney Campbell Causeway in Tampa for the "Meeting after the Meeting". Come eat, drink, network and have fun with us as hang out late into the night on Tampa Bay!