Beach REIA Meets August 20, 2015
Posted on August 20, 2015 by
Thurs, August 20th at 6:30PM – Madeira Beach
Sunset, Investor Networking, Making Money & Doing Deals
Let's Meetup at our NEW LOCATION
Hooters, 192 Boardwalk Pl E, Madeira Beach, FL


Tampa REIA Members & Guests, Please RSVP on Meetup.com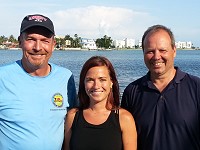 Come join your fellow real estate investors in a fun networking atmosphere at the Beach REIA! We meet on the 3rd Thursday of each month at 6:30PM at Hooters located at 192 Boardwalk Pl E, Madeira Beach, FL Hooters is an awesome waterfront restaurant right on the other side of John's Pass as Gator's, and is also on the beach, which still makes for a great sunset backdrop during the meeting while networking and doing business!
Our goal is to get the Real Estate Investing community together in a fun setting where we can discuss opportunities, ideas, brainstorm, network, and figure out additional ways to help each other make more money investing in real estate. There is no fee to attend. Everyone is welcome!
So come on out and network with us and let's have a good time and talk about deals! Bring your deals and business opportunities to discuss.


Tampa REIA Members & Guests, Please RSVP on Meetup.com