Learn the 5 Keys to Financial Freedom with Gary Johnston at Tampa REIA on October 9, 2014
Posted on October 1, 2014 by
Thurs, Oct 9th at 6:00 PM @ Doubletree Suites Tampa Bay
Tampa REIA – October 9th
at the

Doubletree Suites Tampa Bay
The 5 Keys to Financial Freedom
with Gary Johnston
Tampa REIA Members Can Attend at No Charge & Guests for $10.
RSVP Online Now to Attend the Meeting.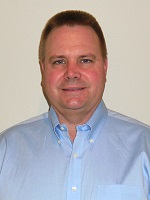 On October 9th, 2014, at the Tampa REIA Main Meeting, Gary Johnston will present "The 5 Keys to Financial Freedom". Learn the critical keys that will help you obtain financial freedom that you seek.
Gary has been an active investor in real estate and notes for over 25 years. He was with Hewlett-Packard for 16 years as director of research and development in the LaserJet business unit before leaving the rat race at age 38. One of Gary's early mentors, Norbert Volny, taught him that no one gets rich on a W-2; you have to make your money work harder than you do.
You won't want to miss Gary's presentation. Quit making excuses and take responsibility for your financial life. Attend the upcoming meeting and take steps toward being financial free!
Here's what a few real estate investors have to say about Gary Johnston…
"You opened my eyes to a lot more possibilities and made Financial Freedom seem like a real thing that I can attain. You gave me hope when I was beginning to feel a little hopeless. Thank you so much!!!" – Cindy L.
"You are awesome teacher. I hope you know you really are making a difference in people's lives." – Joey E.
"The information you taught & shared was great and I'm already putting it to use." – Zaid R.
"Gary's message is straightforward, honest, and if you follow it you will experience positive difference in your life!" – Tom B.
"Gary was very interesting and knowledgeable! I enjoyed listening to him and he had good knowledge to share with the group." – Holly M.
Come join Gary and the rest of us at the Tampa REIA Meeting on Thursday, October 9th at 6PM at the Doubletree Suites Tampa Bay located at 3050 North Rocky Point Dr West in Tampa, FL and learn how to become truly financially free.

*Meeting Agenda

6:00 pm: Tampa REIA Meeting in Tampa
6:15 pm: Announcements, Introductions, Haves & Wants
7:30 pm: The 5 Keys to Financial Freedom with Gary Johnston
9:30 pm: Late Night Networking at Whiskey Joe's Bar & Grill
*Please Note: Meeting agenda is subject to change.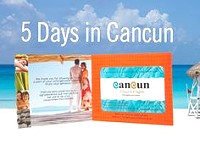 WIN A 4 NIGHT STAY IN CANCUN: All participants who attend the Tampa REIA Meeting will entered into a drawing for a chance to win a *Complimentary 5 Day, 4 Night Stay in Cancun! *You must be present at the meeting to win. Giveaway does not include dining, transportation, transfers, taxes, upgrades, etc.
Late Night Networking at Whiskey Joe's Bar & Grill

After the conclusion of the Tampa REIA Main Meeting (around 9:30PM), we will be reconvening at Whiskey Joe's Bar & Grill located at 7720 West Courtney Campbell Causeway in Tampa for the "Meeting after the Meeting". Come eat, drink, network and have fun with us as hang out late into the night on Tampa Bay!