Learn to Become a Best Selling Author on Saturday, April 11, 2015
Posted on April 10, 2015 by
Sat, April 11th at 10AM @ Doubletree Suites Tampa Bay
Tampa REIA – April 11th
at the

Doubletree Suites Tampa Bay
How To Become a #1 Best Selling Author, Be Seen on the Hottest Media Outlets & Get the Instant Celebrity Status You Deserve!
FREE Meeting with Expert Marketer, T.C. Bradley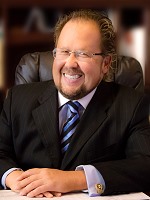 This Saturday, April 11th from 10AM to Noon at the Doubletree Suites Tampa Bay located at 3050 North Rocky Point Dr West in Tampa, FL, come hear how you can become a Best Selling Author partnering with T.C. Bradley. There is NO CHARGE for this meeting and seating is very limited, so show up a few minutes early to secure a seat.
On this Saturday Morning, T.C. Bradley, Founder of InstantCelebrityStatus.com, will be sharing the details on how you become a Co-Author of a Best Selling Book within the next 60 days! That's right, 60 days!
A Co-Author book is where you supply 1 chapter of a book and still enjoy the benefits of being a Co-Author of a Best Selling book, and ALL the benefits that come with that.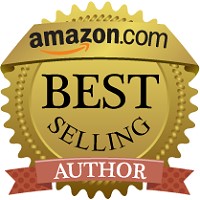 Becoming a Published Author not only separates you from the "competition", but becoming a Best Selling Author puts you in another Universe…
Clearly establishes your AUTHORITY and LEADERSHIP
Never compete on pricing again with your competition!
Charge higher fees!
Opens up speaking opportunities
Clients and prospective clients view you differently.
Media exposure possibilities increase.
"My media clients NEVER compete on price and always charge premium pricing for their services…people today want to do business with the LEADER the EXPERT AUTHORITY and that is what I deliver" ~ T.C. Bradley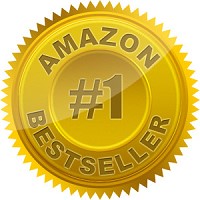 Use the Best Selling Book that you are a Co-Author of as the coolest business card on the planet! TC's clients send their books to prospective clients for a HUGE impact! TC will also share how a ghost write can interview you and write your own chapter for you!
Please Note: Book space is limited and already filling up, and we have already had serval express an interest in participating, so you do not want to miss this meeting!
TC will also address how to be seen on ABC, CBS, NBC, FOX and other big name authority media websites to further enhance your Leadership Credibility.

What some of T.C's clients are saying:
"TC Bradley is a man of his word. When he says he will do something you, can mark his word, it will be done and done with the utmost highest level of integrity and professionalism. Working with TC during our most recent #1 Amazon Best Selling Book Campaign was an awesome experience. TC definitely operates on a very high level and expects every book he publishes to be a Best Seller because he is playing on the highest levels of perfection and really would not settle for less. There is no doubt that we will be doing many more books with TC and we have absolutely no hesitation in referring his services to anyone that wants to work with the best! Without a doubt, TC is a man of greatness that will bring out the greatness in all that work with him." ~ Stephanie & Jon Iannotti, 2 time – Amazon #1 Best Selling Authors
"3 Words: This Guy Delivers. Whether it is creating a business website, promotional video, or making his client a best-selling author, T.C. Bradley will tell you what he is going to do for you and then he does it. I would recommend T.C.'s marketing services for any serious entrepreneur or business." ~ Matthew Fitzharris, Attorney at The Law Offices of Matthew J. Fitzharris
"I have since traveled around the world doing seminars and billing 10 Million + per year average. In one seminar, attended by 240 people, I closed 1 Million Dollars in sales in one day, truly, earning the title, "The Million Dollar Closer!" This simply was not going to happen without T.C. Bradley's intervention in my life. He single handedly put me on the map, I listened to him and ran with it, to the bank. T.C. is impeccable with his work, his word, and his being." ~ Stephen J. Young, Million Dollar Closer
You won't want to miss your chance to hear T.C. speak about this exciting opportunity!