Learn to Renovate Houses with Robyn Thompson at Tampa REIA on April 10th
Posted on April 1, 2014 by
Thurs, Apr 10th at 6:00 PM @ Doubletree Suites Tampa Bay
Tampa REIA – April 10th
at the

Doubletree Suites Tampa Bay
An evening with Robyn Thompson, the "Rehab Queen"
Learn How to Turn Foreclosures, Estate Sales & Houses That Need Renovations Into Fast Cash!
Tampa REIA Members Can Attend at No Charge & Guests for $10.
RSVP Online Now to Attend the Meeting.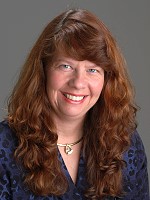 Tampa REIA is excited to announce that Robyn Thompson will be our special guest trainer this month on Thursday, April 10th at 6PM at the Doubletree Suites Tampa Bay located at 3050 North Rocky Point Dr West in Tampa, FL. Robyn is the nation's leading expert on buying properties at deep discounts, renovating them at lightning speed and selling them quickly for huge chunks of cash.
Robyn has rehabbed over 355 properties in her 16 years of investing and the majority of her profits were made on properties that were in a depressed market. Robyn will be teaching cutting edge strategies that will produce huge profits in today's competitive real estate market.
At the meeting, Robyn will teach you…
Her Buying Machine
Where to Find Properties to Rehab for Huge Profit
The 9 Types of Houses to Never Buy
An Overview of the Rehab Process
Locating and Hiring the Best Contractors to Get the Job Done
9 Critical Paragraphs to Writing an Iron Clad Contractor Agreement
Prescreening & Controlling The 8 Contractors on A Dream Team
The Magic Buying Formula to Ensure Huge Profits
The 3 Critical Steps to Selling Houses in a Down Market
The 21 Critical "WOW" Factors to Make the Home Sell
8 Marketing Strategies to Attract "A" Credit Buyers
How to Prescreen Buyers in 4 Minutes to Make Sure They Qualify for a Loan
The Two Most Important Mortgage Ratios to Qualify Your Buyers
How to Avoid the 5 Pitfalls of Selecting an FHA Buyer for Your Home
And much, much more!
As you can see, this will be an evening packed full of excitement and education. Anything Robyn doesn't cover at the meeting, she will cover at the Saturday Rehab Workshop on Saturday, April 12th from 9:00AM to 5:00PM where she will spend a full day teaching you "How to Quick Turn Houses That Need Renovations". We look forward to seeing you at the Thursday Tampa REIA Meeting and the Saturday Workshop!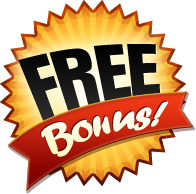 SPECIAL BONUS: Robyn also has a very special bonus for those who attend our meeting while supplies last. She will be giving away a brand new CD Called "The Best Houses to Flip vs The Best Houses to Hold" which covers the 6 critical steps to analyze deals to determine the best exit strategy.
*Meeting Agenda
6:00 pm: Meet, Greet & Networking
6:30 pm: Announcements, Introductions, Haves & Wants
7:30 pm: Main Presentation with Robyn Thompson
9:30 pm: Late Night Networking at Whiskey Joe's Bar & Grill
*Please Note: Meeting agenda is subject to change.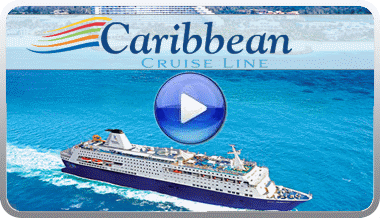 WIN A CRUISE: All participants who attend the Tampa REIA Meeting will entered into a drawing for a chance to win a *Complimentary 2 Day Cruise to the Bahamas with Caribbean Cruise Line! *You must be present at the meeting to win. The 2 day Cruise does not include port fees, transportation and taxes.
Late Night Networking at Whiskey Joe's Bar & Grill

After the conclusion of the Tampa REIA Main Meeting (around 9:30PM), we will be reconvening at Whiskey Joe's Bar & Grill located at 7720 West Courtney Campbell Causeway in Tampa for the "Meeting after the Meeting". Come eat, drink, network and have fun with us as hang out late into the night on Tampa Bay!