Tampa REIA Main Meeting on February 12th on Short Sales & Pre-Foreclosures with Kimberlee Frank
Posted on February 1, 2015 by
Thurs, Feb 12th at 6PM @ Doubletree Suites Tampa Bay
Tampa REIA – February 12th
at the

Doubletree Suites Tampa Bay
Still Makin' Money
With Short Sales!
with Special Guest,

Kimberlee Frank
Tampa REIA Members Can Attend at No Charge.
Guests Can RSVP Online Now for $15 or Pay $20 at the Door.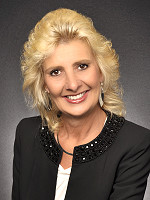 Join us at Tampa REIA on Thursday, February 12th at 6:00 PM at the Doubletree Suites Tampa Bay located at 3050 North Rocky Point Dr West in Tampa, FL with our special guest, Kimberlee Frank, who is a Florida Real Estate Broker/Agent, active Real Estate Investor, Author, Trainer, Mentor; and Short Sale and Negotiating Expert.
Perhaps you've read Kimberlee's column in The Profit Newsletter called "Foreclosures Gone Wild". Perhaps you even considered pursuing short sales as one of your real estate investment strategies, but avoided doing them because "others" have told you what a pain they can be. Well, Kimberlee is Still Makin' Money with Short Sales, so why can't you? And she and her Student Partners have less competition, because Investors are listening to people, the wrong people, who say short sales are impossible. That's a LIE! She's working on a deal right now that she and her Student Partners short saled and now they are rehabbing it for a profit of $65,000. Does this interest you at all?? Please be sure to join Kimberlee at our next Tampa REIA meeting where she is going to set the record straight about short sales and how you can profit handsomely, when you know how to do them right.
Kimberlee is going to spend the evening updating us on the current state of the short sale industry, the pros and cons of doing short sales, and her tricks of what's working now and what's not. She is going to break down the whole short sale process step-by-step and tell you how you can make profits of $20,000 or more without spending nearly as much time doing the deal as you might think.
And for those who are really interested in pursuing the Big Income from short sales and pre-foreclosures as a serious life-changing strategy, Kimberlee will be back with us on Saturday, February 14th, for a full day workshop called "Foreclosures Gone Wild." Attend both trainings and walk away with a new plan of attack for your 2015 income! We hope to see you at the meeting and the workshop!

*Meeting Agenda

6:00 pm: Tampa REIA Meeting in Tampa
6:15 pm: Announcements, Introductions, Haves & Wants
7:30 pm: Main Presentation with Kimberlee Frank
9:30 pm: Late Night Networking at Whiskey Joe's Bar & Grill
*Please Note: Meeting agenda is subject to change.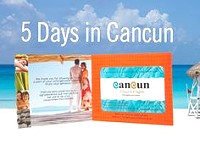 WIN A 4 NIGHT STAY IN CANCUN: All participants who attend the Tampa REIA Meeting will entered into a drawing for a chance to win a *Complimentary 5 Day, 4 Night Stay in Cancun! *You must be present at the meeting to win. Giveaway does not include dining, transportation, transfers, taxes, upgrades, etc.
Late Night Networking at Whiskey Joe's Bar & Grill

After the conclusion of the Tampa REIA Main Meeting (around 9:30PM), we will be reconvening at Whiskey Joe's Bar & Grill located at 7720 West Courtney Campbell Causeway in Tampa for the "Meeting after the Meeting". Come eat, drink, network and have fun with us as hang out late into the night on Tampa Bay!