Creative Deal Structuring Workshop with Larry Harbolt on December 12, 2015
Posted on December 4, 2015 by
Sat, December 12th at 9AM – Tampa, FL
Tampa REIA Presents:
Creative Deal Structuring:
What to Say, How to Avoid Banks and Still Get PAID!!
A Full Day Workshop with Larry Harbolt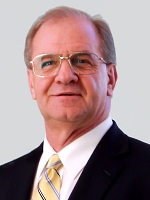 As the real estate market is starting to change for the better, qualifying for institutional loans are still very difficult for many real estate investors. Hard money loans are too expensive and should only be used for short term deals anyway. For those exact reasons, it is essential for real estate investors to learn how to keep their businesses thriving without having to rely on banks or other institutional lenders. On Saturday, December 12th, Larry Harbolt will be teaching a full day workshop that will equip you with the knowledge and tools to be able to do just that. The workshop will begin at 9AM located at the Doubletree Suites Tampa Bay, 3050 N Rocky Point Dr W, Tampa, FL
During this workshop, Larry will teach you magic words that create huge fortunes and how to use multiple strategies to catapult your real estate business to the next level in the shortest possible period of time. He will also be exposing new and different strategies that he rarely shares in detail which will immediately allow you to structure more and higher profit deals so you can make far more money than you are currently making. Come hear what Larry has to say and learn how to continuously do deals regardless or whether money is hard to get or not!
Saturday, December 12th will be your ticket to creating multiple profit checks regardless of your financial situation. After this workshop, you will know how to immediately structure deals that you never thought possible. Don't miss this great opportunity to hear from a local real estate expert who knows our market and is currently doing deals right here in the Tampa Bay area. Register now!