Peter Fortunato's Real Estate Acquisition Techniques Class Takes Place in June
Posted on June 3, 2015 by
Sat & Sun, June 13th & 14th @ 9:00 AM in Tampa, FL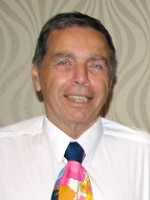 Peter will present two days of lecture and discussion, with real-world case studies, regarding HOW & WHY to acquire benefits using real estate.Questions and Debate always encouraged! Get involved – this class is for you.
Pete clearly and patiently describes cases including:
Capitalism and Freedom
Recruiting Allies
The Subjectivity of Value
Maximizing Income
Discomfort = Opportunity
Good Deals are Made (Not Found)
From Promises to Property
Non-Institutional Financing
Leases With & Without Options
Minimizing Risks and Liability
Seller Involvement & Financing
Create Solutions & your future
The Real Estate Acquisition Seminar Workbook Includes:
Contracts to Acquire
Master Leases
Seller Financed Notes
Option Contracts
Equity Participation Note
Exchange Contracts
Contracts to Sell
Lease Option Style Contracts
Assignment of Contracts
Debt Assumption Agreements
Checklists & Escrow Directions
And Other Interesting Documents
Location – Holiday Inn – Tampa 700 N. Westshore Blvd, Tampa, FL Please visit: PeterFortunato.com for info on this Seminar.
Class Registration fee: $450 per person (or $350/ea if you're with a REIA or 2 or more persons register together)
Class Time: 9am-5pm both days.
Register Now for Pete's Acquisitions Seminar