Tampa REIA Introduction to Pistol Class on July 14, 2014
Posted on July 1, 2016 by
Thurs, July 14th at Noon @ Shoot Straight Clearwater
Introduction to Pistol Class
Learn to Shoot a Pistol & Get Your FL Conceal Carry Permit!

Have you been thinking about learning to shoot a pistol? Have you made the decision to get your Florida concealed carry license (CWFL) but haven't gotten around to doing it yet? On July 14th you'll have the chance to get this done once and for all with some of your fellow real estate investors and agents!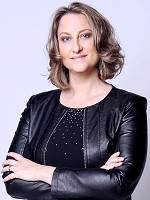 We are excited to announce that Andy "Andrea" Tolbert and her husband Tim have agreed to come to Tampa on July 12th at NOON and hold a private Introduction to Pistol Class just for our Tampa REIA Members and guests!
Andy and Tim's classes are normally $100 but they're giving our members a discount to Only $85 and that INCLUDES your range fees, class fees, guns/ammo, certificate of completion (to apply for your CWFL permit) and more!

This class will be limited to 10 students and there are 2 instructors, so you will be getting a very personalized almost 1-on-1 instruction session. Don't miss this chance to learn to shoot and qualify to get your CWFL! Register now at: Pistol.TampaREIA.com
The Introduction to Pistol Class will take place on Thursday, July 11th from Noon to 4PM at Shoot Straight located at 4594 Ulmerton Rd in Clearwater, FL.

Andy has been an investor, trainer, and real estate broker for almost 20 years, and has been a director of the Orlando REIA group for almost just as long. She's also an NRA and USCCA firearms instructor and has been certified in self-defense and crime prevention techniques by various law enforcement training agencies. Now she travels around Florida teaching safety techniques to all parts of the real estate industry, including Realtors, investors, lenders, title companies and more.
Register now at
Pistol.TampaREIA.com